How to invest in mutual funds in Scripbox?
Just login to your account, click "Start Investing" OR "Invest more", select the fund category in which you want to invest and then click "Invest" at the bottom of the category plan page.
Please select the Investment frequency:
"Every month(SIP)" is the Systematic investment plan, wherein we automate your monthly investments. This ensures that, you invest a part of your salary every month. You have the liberty to skip an investment, even if you schedule a SIP for every month.
"One time" is the one time investment option, wherein you can invest only once.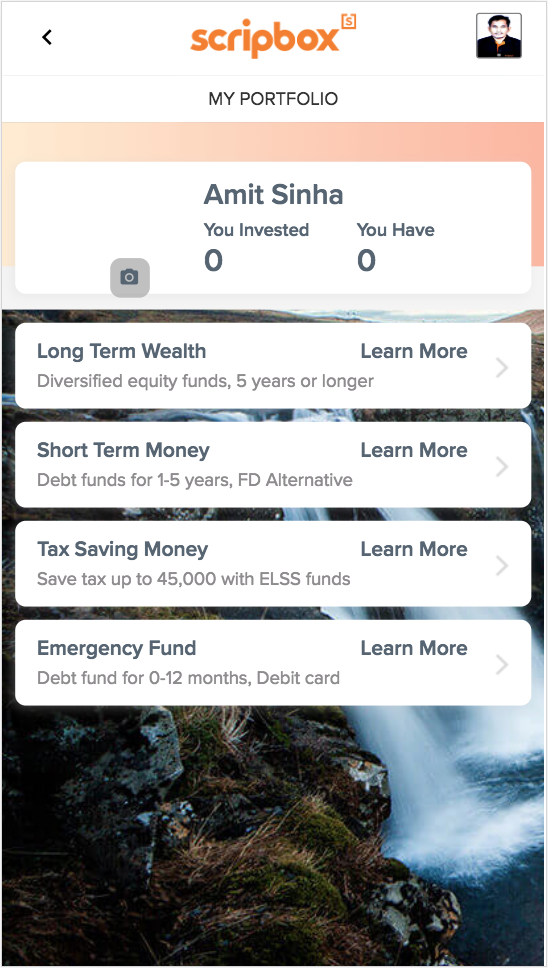 Please enter the amount you would like to invest Every month/one time. We recommend the default amount based on your age and income, you can change this amount as per your need. Once you have entered the amount please click on "Next".
This page shows you the funds recommended by us based on the Investment amount and the optimization of returns, to ensure maximum returns for you. Please click "Next"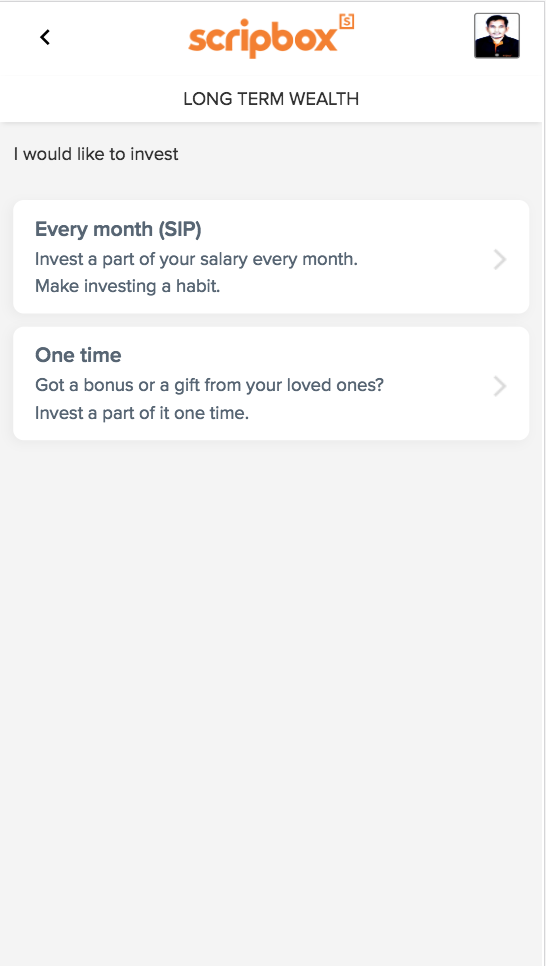 "Right Now": If you want to invest right away
"Schedule for a later date": If you want to schedule an investment for a later date.
Please select the mode of payment viz. "Net banking" or "Debit Card".
Please read through the transaction details and the terms and conditions, then click "Go To Bank" to go to the bank payment gateway/ click "Pay via Debit card" to go to the Debit card details page.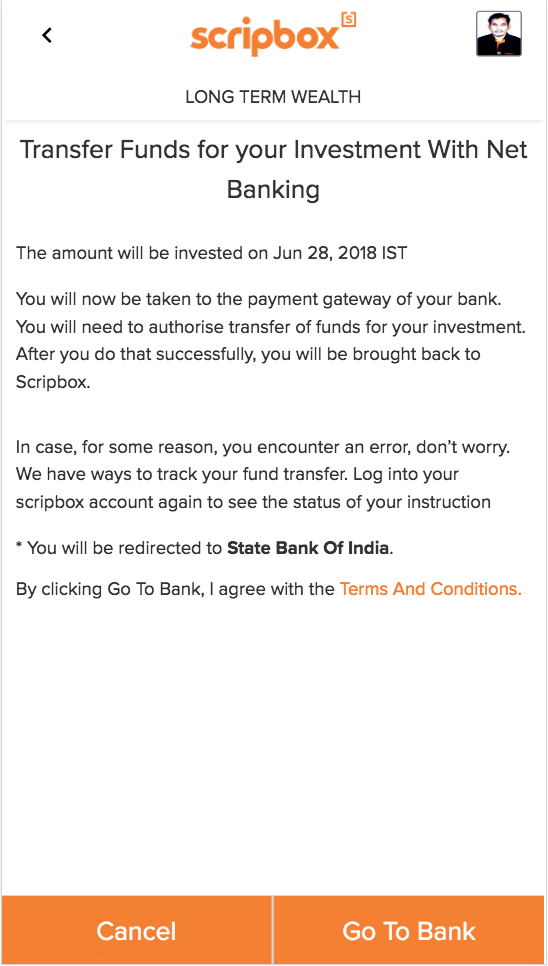 Once the transaction is done, you will be taken back to your investment dashboard.
---
Hope we helped! Why not get started with your Scripbox.
If you need further assistance please feel free to reach us at
1800-102-1265