How do I change my portfolio?
Login to your Scripbox account. You will see a notification alert - a bell icon on the right-side of your investment dashboard - indicating whether there are any eligible scheduled investments (in old funds) that you should change to the new portfolio. Click anywhere on "Click Here" to start the 'Change Portfolio' wizard.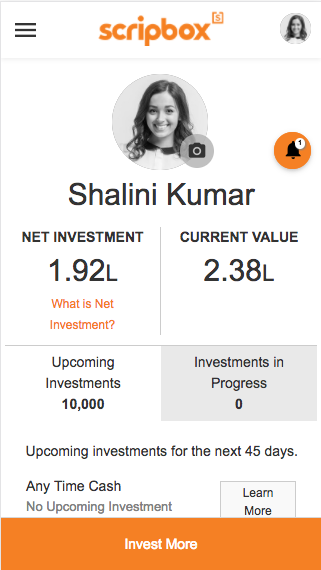 The screen will show you the current list of recommended funds. Click on 'START' to change portfolio.
Click on 'CHANGE'.
The screen shows the recommended amount and old investment amount. Please click on 'NEXT'.
You can proceed further with the recommended amount of the new portfolio. Click 'NEXT' to proceed.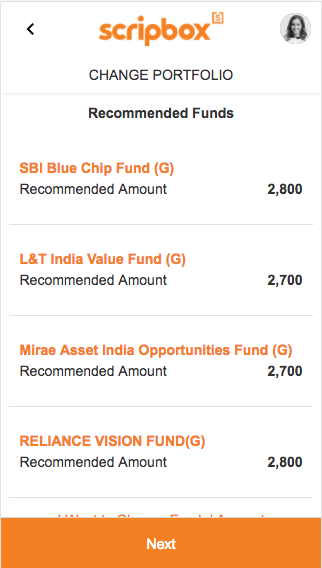 This screen shows the start date, month and duration of the next investment. Click 'Next' to proceed.
This screen shows the "Terms & Conditions". Click "Confirm" to proceed.
And we are done! You have successfully changed your Scripbox portfolio to the latest recommendation of funds.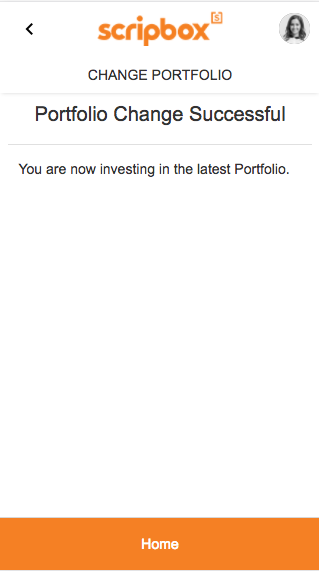 ---
Hope we helped! Why not get started with your Scripbox.
If you need further assistance please feel free to reach us at
1800-102-1265