The middle class income group has a major share of the Indian population. Hence the government schemes and policies mostly revolve around this income group during the budget announcements. There is a plethora of investment plans available for middle class families in India. However, not all investment products suit all investors.
Each investor is unique, and so are their goals, risk tolerance levels, and financial situations. Investing has to be done with a goal in mind, and the goal can be to meet immediate needs or create wealth for future needs.
Risk is another factor that has to be considered while investing. How you perceive risk plays a major role in the choice of investments. You can be risk-averse, a risk lover, or be moderate and lie somewhere in between the two extremes. You can choose investments based on which category you fall in.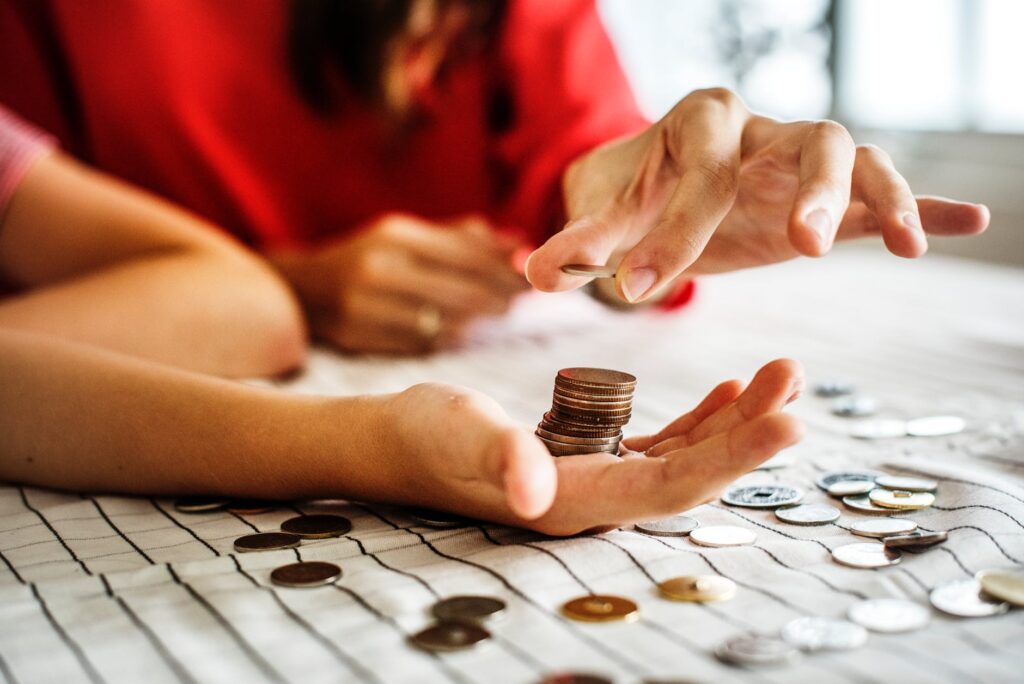 Best Investment Plan in India for Middle Class in 2023
Best Investment Plans for Mid Income Family with Risk Averse
A risk-averse person would be highly sensitive to market movements. Even a small correction in the market can make them question their investment choices. Hence investing in investments that give guaranteed returns is considered ideal for them. If you think you fall under this category, then the following are some of the investments available to you.
Public Provident Fund (PPF): Public Provident Fund is the most popular long term investment product with a minimum investment of just INR 100 per annum. The scheme guarantees returns of 7.10% p.a. that are completely tax-free. Moreover, PPF qualifies for tax saving under Section 80C of the Income Tax Act. However, the scheme has a lock-in period of 15 years.
National Saving Certificate (NSC): National Savings Certificate is a government scheme with a tenure of 5 years. The scheme pays an interest of 7.70% p.a. . Both the investment and interest are tax deductible.
Fixed Deposits: Fixed Deposits are the most popular and conventional investment products. Every bank issues FDs, and they are very safe. The interest rate varies from bank to bank but lies within the range of 3.50% to 8.50% p.a.. They are both short term and long-term investment products as they have a tenure ranging from 7 days to 10 years.
Though the above investments are very safe for investment, the returns are very low when compared to market-linked investment products. Moreover, the real return (return after inflation) from these investments is very low.
Best Investment for Mid Income Family with Risk Takers
A risk-taker is ready to absorb more risk for a higher return. They are more patient with the market and do not react immediately to sudden market movements. Hence investing in market-linked investments is more rewarding for them. If you think you fall under this category, then the following are some of the investments available to you.
Equity funds: Equity mutual funds majorly invest in stocks and other equity instruments. The returns are market-linked, and hence there is no guarantee of returns. The minimum investment in these funds can be as low as INR 500 if done through the SIP route. Equity is an asset class that outperforms all other asset classes in the long term, so invest in them for a long-term horizon (5+ years) to reap maximum benefits.
Hybrid funds: Hybrid funds invest in both equity and debt instruments. Their returns are dependent on the market and best suit a medium-term investment horizon (3-5 years). They are less volatile than equity funds but riskier than debt funds.
The above investments are highly volatile and do not guarantee returns. However, they have the potential to give good returns in the long term.
Best Investment Plan for Mid Income Family with Moderate Risk Tolerance
If you do not fall in any of the above categories, then you are a person with moderate risk tolerance. Following are some of the investment options available to you.
National Pension Scheme (NPS): National Pension Scheme (NPS) is a government scheme that encourages retirement savings. The returns are market-linked, but since a government institution regulates the scheme, it is considered a moderately safe investment option.
Debt Funds: Debt funds majorly invest in fixed income securities. They are low-risk investments that offer predictable returns. However, they are subject to default risk and interest rate risk. These are short term investments that suit a tenure of 1-5 years.
The above investments do not guarantee returns, nor are they market-linked. However, they are less volatile and give reasonably predictable returns.
Best Investment Plan for Mid Income Senior Citizens
If you are above the age of 60, it doesn't matter if you are a risk lover or a risk-averse person. Nor does it matter if you belong to the middle class or not. You should ideally invest your money with the aim to protect your capital and generate guaranteed and regular income. It doesn't matter if you fall under middle class or not, the following are some of the investment plans available for senior citizens in India :
Senior Citizens Savings Scheme (SCSS)
Post Office Monthly Income Scheme (POMIS)
Senior Citizen FDs and RDs
Things to Consider
To select the best investment for mid income class, you will have to keep the following things in mind.
Investment Goal: Identify your goal clearly. It can be buying a car, or building a house, or earning your first crore. Make sure you write it down on a piece of paper. You can have multiple goals, so make a list of all your goals and prioritise them based on importance and when you want to achieve them.
Investment Tenure: Once you identify your goals, define your goals based on the investment tenure. For example, define each goal as a short-term goal or a long-term goal. Short term goal has a duration of less than five years, and anything above five years is a long-term goal.
Risk: Assess your risk tolerance level by taking a risk profiling questionnaire or speak to a qualified and certified financial advisor. Based on the result, you can choose from the investments mentioned above.
Others: Following are a few other pointers that will help you with your financial planning.

Take the help of a financial advisor while drafting your financial plan.
Gain knowledge about different financial products before choosing the right investment.
Spread your investments across asset classes for diversification.
Do not follow the herd, and invest in only what is right for you and best suits you.
Scripbox Recommended Goals
Plans that will help you to achieve your life goals across multiple time frames.
Popular Investment Schemes