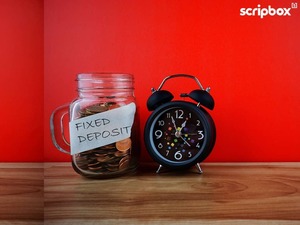 A Debt fund is, in most cases, the better option for your short-term money needs. There are, however, three cases where whether you choose a debt fund or Bank Fixed Deposit doesn't matter and you can choose to go with whichever is more convenient.
1. Your investment comes to a total of less than Rs. 1.2 Lakh.
If you don't plan to invest more than Rs. 1.2 Lakh (lump sum or in installments), then the interest earned per year (@7.5% or 8%) is less than Rs. 10,000. In this case, you won't incur any TDS on your FD and thus your interest earned is not eaten away by taxes.
2. Your total income is not taxable
If your income, after taking all exemptions into account, doesn't reach the taxable limit, then investing in an FD is as good as a debt fund, because the tax benefit of debt funds is not relevant. In this case, the amount invested in the deposits can exceed Rs 1.2 lakh as well. Please note that you will need to submit form 15G (15H for senior citizens) to ensure that TDS is not deducted by the bank.
3. You can't invest in debt funds
The other reason why a fixed deposit may be as good as an FD is when you don't have access to Debt Funds, or not sure of which debt funds to invest in.
If you can think of any other situations where a bank FD is better, please do let us know in comments.
In all other cases, a good debt mutual fund is a better option.
You may like to read how to invest in Mid cap mutual fund