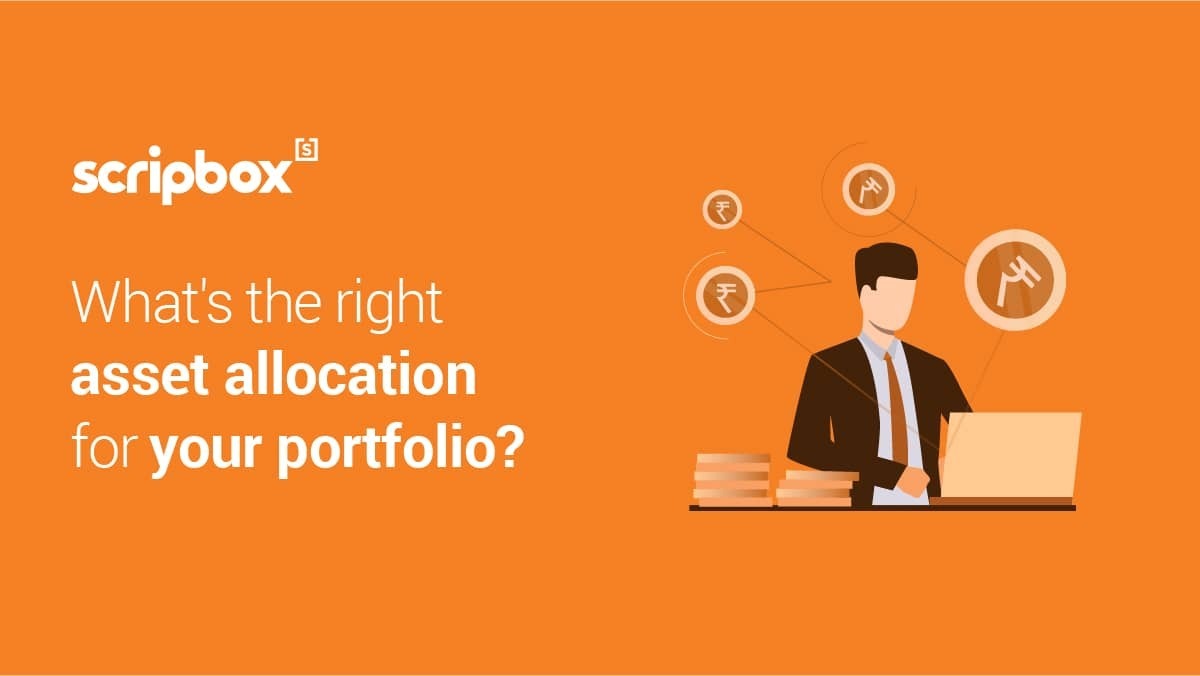 On our facebook page, Mr Pradeep Arora asked us a question and got us thinking.
"I like your humour and your concept in that order. I will take a test drive for sure. One thing i cannot figure out is that why cant you offer a comprehensive basket. I would have loved to see some equity oriented hybrid funds and debt funds also. Maybe they could have formed a different package. or maybe you could have given a age oriented allocation of the total corpus. One thing that i struggle with is to figure out how much should be allotted to which type of fund (I am 53 yrs)."
The question really is about a mix of equity and debt and achieving a balance - otherwise called an asset allocation. Here's our opinion on this important question:
1. Just like Mr Arora, and many others, the concept of the 'right' asset allocation eludes us. The conventional academic thinking on asset allocation, backed by some Nobel Prize winning papers, is difficult to understand and even more difficult to translate into action. The nature of academic thinking is such that it does not consider real life situations where human behaviour interacts with financial concepts. The philosophy of Scripbox is about preferring simpler alternatives over complex thinking based on an understanding of how we behave as humans.
2. It is our belief that there are 3 and only 3 asset classes
a. Equities
b. Real Estate
c. Fixed Income
3. It is our opinion that the choice of asset class is a function of
a. Your required rate of return
b. How long your money will stay invested
c. How much liquidity you need in your investment
4. We also believe good equity returns, over time, can be achieved through broad based diversified funds which also have the flexibility to invest in multiple strategies (like small cap, growth, sectors, etc). We also believe this choice can be better made by the Fund Manager, rather than at the investor level.
5. We see fixed income investments as a necessary asset class, but only for liquidity and for meeting short term goals. Fixed income investments tend to lose money due to inflation – especially on a post tax basis.
6. Our opinion is that your choice of equity or debt should be driven by when you will need the money. If your goal is within the next 5 years, invest an appropriate amount in fixed income (60% of your goal if 5 years away etc). For longer term goals invest in equity and withdraw ahead of your goal. You don't take by-lanes all the way to your destination. You take the highway until you reach close to the city.
7. We respect real estate as an asset class, but we notice that many people are over exposed to real estate. It's an asset class where consumption (a house for your own use) and investment (for return) get very confused. Real estate also suffers from the fact that it does not have an "efficient market".
8. In this context, we do not want to increase complexity by having too many offerings. Scripbox is for goals longer than 5 years. And we believe the Scripbox system of taking exposure to equities, through broad based Mutual Funds which we actively monitor, would be sufficient to cater to your Equity needs over time.