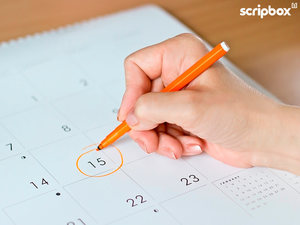 If you are like me, you probably love the beginning of the month because that's when your salary is credited. The opposite is true for the end of the month.

The beginning of your month is a busy period, and generally so is the end. When it comes to your money this is even truer. You are busy paying off bills and EMIs in the beginning, and for a lot of us, the end of the month means tightening our purse strings thanks to a nearly empty bank account.

If you come to think about it, when it comes to your money you probably don't do much during the middle of the month except manage your expected and regular expenses.

During this period of about 2 weeks, you have enough money to not "think" about money. It simply isn't really on top of your mind as much as during the beginning or the end of the month.

This is when you are also the least emotional about your money.

You can take advantage of this "downtime"
Use this period to think and plan your money decisions. Are your credit card expenses always pushing your salary to its limits? Do you find yourself unable to save? Wondering whether to buy a car and if you can afford it?

To make smarter decisions when it comes to your money, the middle of the month is a great time.

You can use this period to do your research and come up with your plans, whether it is about saving or spending. Research confirms that since you are likely to be neutral about your financial status during this period you will make far smarter decisions.

The next time you want to make a financial decision, try and wait for the middle of the month. You may be surprised by the results.