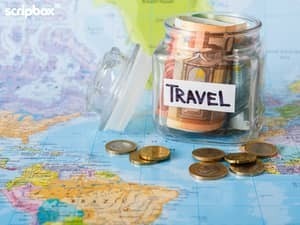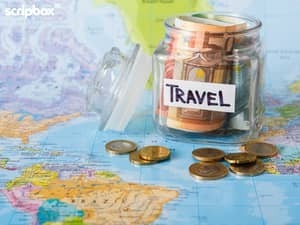 Money is often a make or break consideration when it comes to traveling. Here are a few tips to make sure you get your money's worth on your various journeys.
#1 Start a Holiday fund
Start your travel planning by starting a holiday fund. Investing will make your money work for you while you work hard towards that holiday.
For short term goals such as these, a debt fund can be useful
#2 Befriend and follow your airline
Dynamic pricing is a necessary evil when taking flights and the only way to beat it is by booking early. But sometimes booking early isn't the best option as you miss out on the various offers which come up during off peak seasons. Today all airlines are active on social media; follow their accounts. They often have preview sales and offers for their newsletter members prior to a public announcement.
Set alerts on airline ticketing aggregator websites for the routes you wish to travel, this will ensure you get information not only on your regular airline but the best rate for that period.
#3 Go off the beaten track
Road travel is always a great hit, with the flexibility it provides to stop and explore as you travel. With your own vehicle, the only major cost tends to be fuel. Water is another great travel option and sea cruises are becoming quite popular and sometimes cheaper too.
#4 Stay down to earth
The best travel experiences are those which happen when you let yourself immerse into the local culture, and staying with the locals is the best way to make that happen.
If you are staying with your family, however, a better option would be to look up home stays on hotel aggregator websites. These could be less expensive than standard star hotels and still give you a more immersive experience. Do, however, check reviews before booking.
#5 Volunteer your time
Many destinations have volunteering vacations where travellers can work in the destinations for any period of time and contribute to the local community. These are budget vacations where the travellers can exchange expertise for food and even stay.
#6 Locals know their food best
Many travelers tend to order their comfort food even at locations where it is nowhere near the local food, like ordering Punjabi food at a restaurant in Chennai. Just because it's listed on the menu doesn't mean it's good. Always ask the waiter for local delicacies, they give you a flavour of the cuisine as well as are cheaper.
Use restaurant rating apps curated by locals, they will let you find those hidden gems with the best gastronomic experiences.
#7 Be safe and healthy
It is best to stock up on your prescribed medication as it may not be available at your holiday destination or maybe priced exorbitantly.
In foreign locations, healthcare can be expensive without local insurance and it's best to keep over the counter medication for common ailments. Do keep in mind local laws with regards to medication as what's over the counter in India might be a restricted drug abroad.
#8 Cash or card for shopping
Travelers usually refrain from carrying a lot of cash on themselves and quite rightly so. Your debit card can be used to withdraw cash in the local currency almost everywhere across the world. However, with a user fee of 3.5% it's advisable to withdraw larger sums, and rarely if you do so.
When shopping, use credit cards as it's easier to cancel any transactions in case of any problems with the vendor whereas remittance of money back to your account through a debit card may take time.
#9 Souvenirs, smart or not
Ensure that the souvenirs you buy are unique to the destination and not easily available everywhere. If they are made of precious materials, it is best if they are bought at government approved stores as there is a lesser chance of fraud and even their prices would be regulated.
#10 Don't get stressed out
Planning for the vacation is known to be as therapeutic as the vacation itself but in a bid to make the best of the vacation, travelers tend to plan too much and end up with a packed itinerary. Be a traveler, enjoy the road less traveled and pick up experiences as you go along.