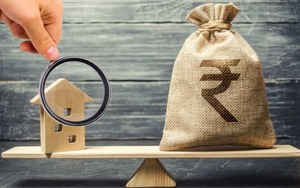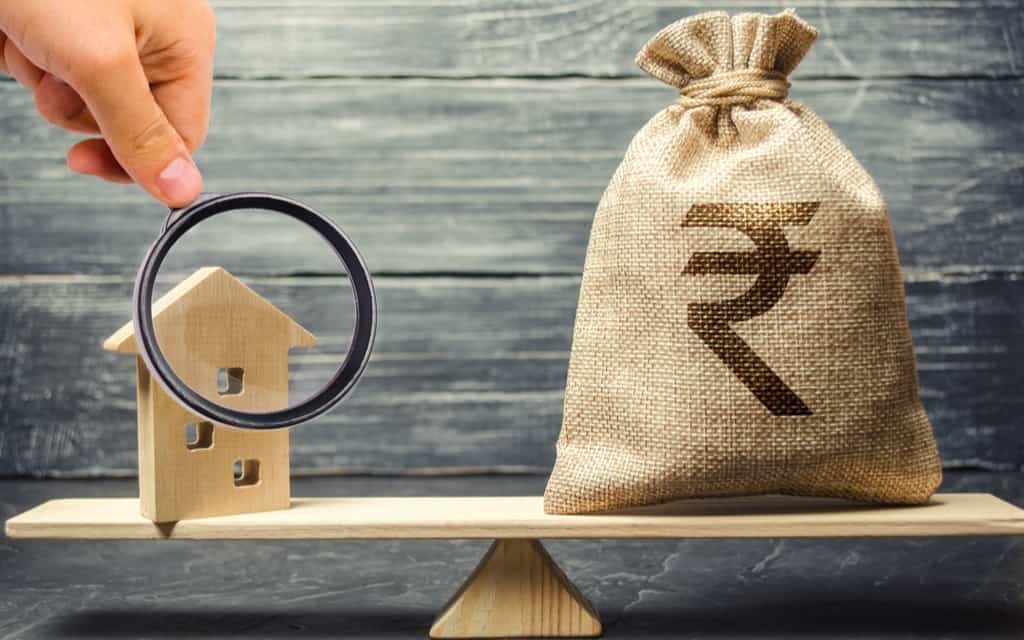 "Man, I have to find a new place now that I am getting married and rent is so high!" I wonder if I should buy a place of my own." A close friend of mine recently said this when we were discussing his post-wedding plans.
We live in Bengaluru, a city of great opportunities but also one of high rents and traffic problems.
Where does one stay?
Finding any place close to work means generally paying at least 30%-40% of your take-home salary as rent. This is unless you are among the rare few who start their careers with a six-figure monthly income. Most young men and women end up renting places at least 7-10 km away from their workplaces.
Rent or buy?
While renting is the default option for the first few years, most professionals think about buying a house, depending on how fast their incomes rise. Marriage is an event that triggers this decision. People then look at stability as an essential thing vis-à-vis at any other point apart from the birth of their first child.
Many argue that why not own your own place considering the high rents? We want to counter that, renting may be the wiser approach until you reach a particular financial position.
Buying a home is a loaded decision. A decent 2BHK apartment in Bengaluru, with most amenities and not entirely out of the city proper, would cost at least Rs 60 lakhs and goes up to a crore for the better places.
You HAVE to take a home loan.
Earning, much less saving, the same amount for most workers would take at least five years if they have a post-tax income of Rs 12 Lakhs.
This means taking a loan is a given. Most home loans for a 15-20 years duration come with an interest rate between 8%-10%. This is after you have arranged for a down payment that will generally be 20% of the home price.
This turns out to be about Rs 12 Lakhs for a Rs 60 lakh apartment. This means that the loan will be for about Rs 48 lakhs. EMI amounts tend to be roughly about 1% of the loan amount. For a Rs 48 Lakh loan, the EMI would come to about Rs 48,000-50,000, in most cases.
Can you afford the EMI?
While buying a home may be an emotional decision for most of us, the math of it is quite unforgiving. Most banks won't give you a loan if your EMI exceeds 40%-50% of your take-home income, jointly or singly.
The thumb rule of 1% of the loan amount as EMI means that apartments that cost a crore or more require a household income that easily exceeds a couple of lakhs a month. Even assuming you can afford the EMI (if the bank agrees), living in a metro comes with its own high fixed costs that you should not overlook.
What's the point?

Rather than jumping to buy a home as soon as your income allows for the EMI, it might make sense to strengthen your financial position first. This is more so if you are going to buy an under-construction property. Paying off a loan plus paying rent can quickly derail even a robust financial situation in the case of unanticipated events such as a job loss.
Buying a home with debt puts you in a tough financial position for several years. In this day and age of low career stability and high lifestyle expenses, a high income is not enough. What you really need is a high financial net worth to feel like a master of your own fate.
So how to decide?
First, you need to have an emergency fund, with a little extra if you are planning to buy a home. Then, consider purchasing a house when you have financial assets which are at least 2x that of the home down-payment, or about 40%-50% of the cost of the home.
This amount should exclude your emergency fund. If you, therefore, are planning for a down-payment of Rs 12 lakhs then you should aim to have at least Rs 24 lakhs in financial assets such as FDs, equity mutual funds, debt funds etc. Equity mutual funds are likely to get you there fastest especially if you start early enough.
Why 2x of down-payment?
Buying a home with
debt puts you in a tough financial position
for several years. In this day and age of low career stability and high lifestyle expenses, a high income is not enough. What you really need is a high financial net worth to feel like a master of your own fate.
Debt may be a necessity for most of the big purchases in our lives. Taking on debt, however, when your overall financial position would be stressed more than is appropriate, is unwise in the extreme.
Many of us, especially millennials and younger, work in start-ups and play tough odds. We take big chances for big rewards, but that also means that many of us might not have our jobs all the time. Lay-offs and the like are in some cases becoming the norm thanks to a transforming global economy.
A bigger and better financial cushion is the best way to handle uncertainty. A corpus that's at least double the downpayment will ensure that your overall financial position will not be stressed thanks to the new burdens of a large EMI and associated home upkeep costs. Your home purchase should not become a cause for worry instead of joy. So just wait a little longer, build up your finances and then buy your dream home, worry-free.