You must have received some communication about changes to the fundamental attributes of some of the mutual funds that you have invested in. We are writing to let you know what this really means, how it affects you and what action you need to take.
Some Background
In Sep 2020, SEBI had tweaked the investment mandate of Multicap Funds. As per the circular from SEBI, multi-cap funds are required to invest at least 25% of their assets each in large, mid and smallcap stocks.
Some of the larger Multicap funds would have found it difficult to comply with the diversification rules. After taking feedback from the industry, SEBI introduced a new category called Flexi Cap. This category gave fund managers the choice to position their funds without any restrictions on capitalizations, etc.
The category will allow the fund manager to invest wherever value and opportunities are available without any restriction on market cap.
The introduction of a new category means that fund houses can launch a scheme under this new category with immediate effect or convert an existing scheme (such as multi-cap fund) into flexi cap fund subject to compliance with the requirement for change in fundamental attributes of the scheme.
The table below lists the scripbox recommended funds (current as well as past recommendations) which have already announced their decision to switch to the flexi cap category

A change in category will also require the fund to change the name to reflect the category that it belongs to. The table below lists all Multicap funds that are in transition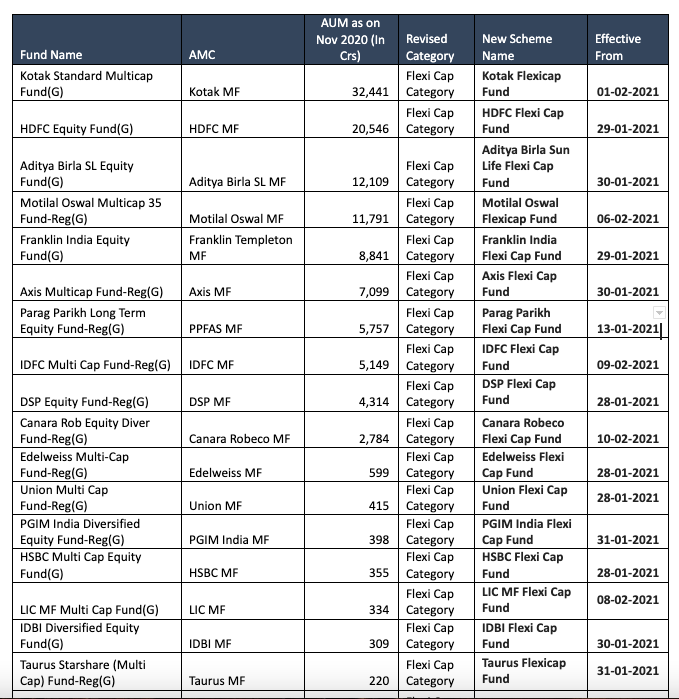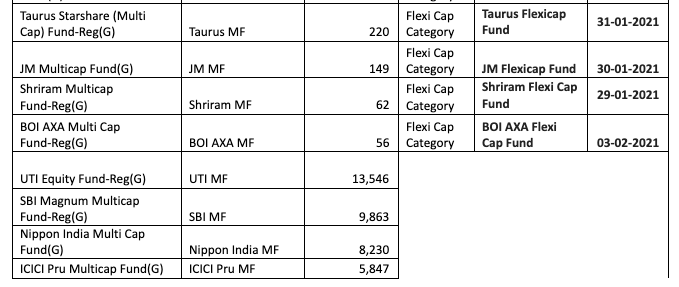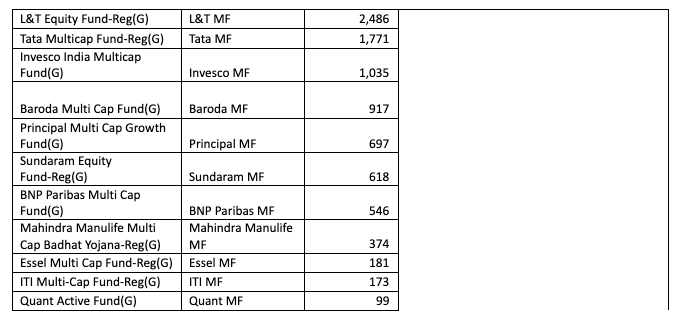 How does this affect your wealth?
This change doesn't really have any impact on your investments. The funds have changed their scheme name and category while maintaining the same fund management objective, team and process.
What should you do
There is no action required from you on this matter. We are continuously monitoring the segment and we will reach out to you in case you need to act on your investments.