Work ties us to a place. However, on retiring, we have the freedom to choose the place where we want to hang up our boots. Perhaps retreat to our hometown or migrate to a quieter and peaceful place away from the daily hustle and bustle.
While taking decisions on relocation, there are a couple of factors that you need to consider:
Consider the Cost of living
Relocating to small towns, cheaper cities or even city suburbs can reduce your regular household expenses. Moving to chilly hill stations like Shimla or Ooty, for instance, could reduce rent and electricity bills.
Rent, in smaller towns and city suburbs, is far lower than in metros. So, prepare a budget of your existing expenses and find out to what extent you can save from relocating.
This is an especially useful exercise for those with a smaller retirement nest than they had hoped for. With a limited retirement kitty, one can't spend lavishly.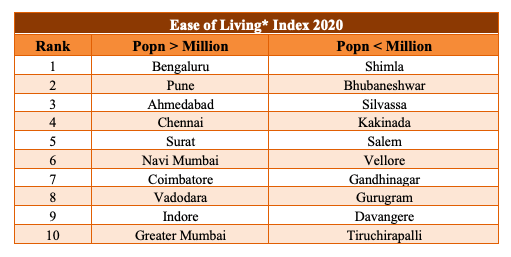 When you are working, many of your social connections come from having a job. But once you retire, you need to figure out how you are going to spend your time.
If you are going to stay in a location that has a lesser senior population, then you might find it hard to pass your time.
Having a lot of friends in the vicinity can lift your spirits. While you would make friends in a new location as well, it will take time and effort.
An active social life is important in retired life and one should not ignore the 'people' factor while taking decisions on relocating.
Consider available medical care
Doctors and dentists will have to change when you move to a new location. Does your new location have good quality doctors and medical facilities in the vicinity?
The quality of medical infrastructure differs within cities and in smaller towns, it might be hard to get by. So, weigh the pros and cons.
While technology has bridged the distance gap, you still need the occasional face-to-face interaction with your doctors. You might move to a hill station or a quiet city to avoid pollution and improve health. However, ensure you don't compromise on medical care.
Consider other Income opportunities
Life span is increasing for Indians. There are higher chances of your retirement nest outlasting you if you work for longer years.
If you are a freelancer, perhaps you might want to continue doing so after retirement in a city where there are better job opportunities. It might not necessarily be full-time but one that gives a better work-life balance. By working post-retirement, you let your retirement kitty grow and last for more years.
Consider Renting
Renting is a safe way to relocate to new locations. It gives you the opportunity to familiarize yourself with the surroundings and check things out before actually making big financial commitments.
Sometimes, parents after retirement relocate to a place near their married children. It might not be a wise decision since it is possible that your son or daughter might relocate for work, while you are left in a location with no social connections.
Moreover, you can also sell your house, to boost your retirement kitty and start living in a rented apartment. You could invest the sales proceeds in a mix of equity and debt and let it grow over the years.
On average, you can start with 50% equities at the time of retirement and start reducing the equity exposure gradually as time goes by.
One of the biggest advantages of renting premises (though it comes at a cost) is that you don't have to pay for repair and maintenance costs. During retirement years, attending to these activities can also emotionally drain you.
Takeaway
The decision on relocation is a financial as well as an emotional one. Where will you be the happiest? And where will your money go the furthest? Think about it before relocating.
Retiring soon and need a stable way to invest in equity? Then 

Scripbox Principal Protection and Growth

 is the solution that can help.