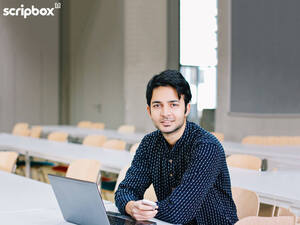 As a smart millennial, who managed to get a job in India - one of the most competitive countries, with hundreds having the same skills as you, you definitely have the brains to have set some money aside for your personal goals, such as traveling or buying a car.
While you deserve a pat on your back for accomplishing all this at your age, you ought to now start thinking about your future too.
Yes, you just started earning and nothing beats the freshness of new income. With no responsibilities or dependents and your entire life ahead of you, it is very unlikely that you would bother with something as boring and complex as investing.
Once you start working, you get used to slogging 5-6 days a week, and party hard over the weekends. After all that, the last thing you want to be asked is, "Where's all your money going?"
If you meticulously save every month (say 20-30%) kudos on that, but there's no point in keeping these savings idle in your bank account. When the money is in your account, you know that it's only a card-swipe away from getting the stuff you want.
Instead, if you invested the money, say in mutual funds, it would prevent you from splurging this amount, as well as give you better returns than a savings bank account.
Once you have a substantial amount saved up, it will help you live a life of financial freedom, and it will earn you the right to actually live on your own terms.
Most importantly, it will help you lead a guilt-free life. Want to learn how to start moving towards that life? Start here.