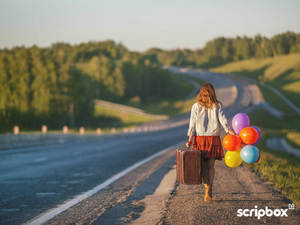 "It's my dream to have my own farm, with a resto-bakery, 10 years from now."
"I want to help my parents take early retirement and gift them a luxury holiday, in the next 7 years."
"I want to attend the RadioHead concert at the Glastonbury music festival, in the next 3 years."
Real dreams of real women sound something like this. It's fabulous to dream and euphoric to strive towards achieving them.
If you have a dream, pat yourself on the back first, for dreaming fearlessly. Now, the next step is simple, make the dream a tangible reality. The tough part - how will you make it happen?
This short read will attempt to make the tough part easier for you.
With your very own "Dream Fund"!
To make your dream come true, you first need to define it, quantify it, and then allocate budget for it.
Define: What you want to achieve
Quantify: How much initial investment do I need for this?
Time and budget: Once you know the amount, you will be able to put a time frame to your dream, that is, how many years will you need to save up a certain amount.
How to go about saving your money for your goals:
Kudos on figuring out the time gap by when you can start (it's one of the most difficult elements in a plan). You now need to calculate the amount you will need to make this happen.
A simple starting point: Start with saving 10% of your monthly income towards your Dream Fund.
Time: Divide the goal amount by the monthly saving amount. For example, if you wish to save Rs. 5 lacs and you save Rs. 5,000 a month, then you need [5,00,000/5,000] = 100 months or 8 years and 3 months.
When you get an idea of how much time is required for your goal amount, all you have to do it choose the right category of funds from Scripbox.
5 year (or longer) dreams: Equity mutual funds 1-5 year dreams: Debt Mutual Funds
The act of placing your savings in one of these funds will ensure you do not spend your Dream Fund money anywhere else. It will also give you the optimism to go through life, eagerly waiting for that day when you will reach your goal amount.