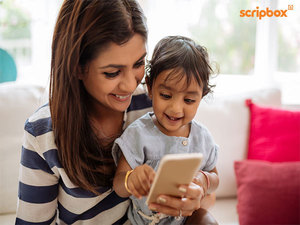 Moms in 2015 are a busy lot. No more bound to just the home front; they are balancing their home commitments with work, investments and travel.
So what do moneywise moms do differently?
#1. They add to their household's income streams.
Several moms are joining the workforce these days. This means that they are directly adding to their household's incomes. Even those who don't work full time, have been exploring opportunities to start their own ventures and add to the household inflows. Opening bakeries, writing blogs, selling online on e-commerce platforms, and starting home crèches are favourites.
Moms today are supermoms in the true sense, balancing work with taking care of their homes. They are also far more independent and know how to make financial decisions rather than leaving them to men.
#2. They have a DIY (do it yourself) attitude – but they also know how to delegate
Moneywise moms are far more aware of the value of time. Managing their busy schedules, they know exactly what they can delegate and save time on, and what needs their personal attention.
Ensuring their family gets healthy food seems to be a top priority and except for the occasional family outing, money wise moms prefer creating interesting and healthy meals at home. This attitude also expresses itself in other areas.
Rather than buying ready-made decorations for their homes, they love to use their creativity to design and create items to beautify their homes.
#3. They are aware of their family's exact financial position and needs.
Moneywise moms are fast becoming the equivalent of a chief financial officer of their homes.
They know their family's financial needs, family investments, monthly savings, and understand how well the family is prepared to meet its needs. This influences how they prioritise their spending and budgeting.
#4. They know how to balance every family member's preferences with needs.
Moneywise moms make for expert buyers. Mothers are normally very well aware of the tastes and preferences of her family. Whether her daughter likes blue coloured clothes or her husband has a penchant for cufflinks, moms know it all.
This also means that they know how to balance these preferences in the most efficient manner, while keeping in mind the family budget. They know when it might be OK to splurge a bit and when prudence should take precedence.
A good example of this would be when buying most frequently used household items. Rather than buying specialty brands, they look for value and often buy such items in bulk.
They also know what to buy on sale (for example a pair of faded jeans her son would have been yearning for) based on what is an immediate need and those which can be postponed.
Given the financially smart behaviors of moms these days, it's not surprising anymore that we see so many moms signing up for platforms like Scripbox, which allow moms to invest wisely for their families without the hassle of research and bias.