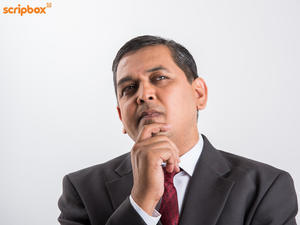 With introduction of long term capital gains tax on equity mutual funds, this feature has been withdrawn because the cost of switching portfolios is not justified by the additional return.
Instead we have introduced "Tax efficient Withdrawal" which helps you minimise the cost of taxes on your withdrawals.
Community Member Question: Investing for me is about steady investing in a good set of mutual funds. So if I pick some nice performing funds and let them ride with a small corpus each month - how would Scripbox add value if you ask me to change whenever you review the portfolio or ask me to rebalance?
Our Answer: I agree with you that in essence investing is about steady investing in a good set of mutual funds. But when you delve a little into this powerful statement, details emerge that need to be looked at.
This is also something that goes to the core of our investment philosophy. So it'll be good to spend some time on our investment process and thinking. It can best be understood as a set of sequential questions and tasks.
Which asset class?
We believe that products are secondary and that your investment decision is really about which asset class - Stocks or bonds.
For long term investments, beating inflation is important and hence you must invest in Stocks as an asset class.
For short-term investments, avoiding volatility is more important and hence bonds are a better option. In fact, stocks are a poor choice for short-term investments because of higher volatility in the short term.
This is also why we define asset classes in terms of time: Long Term Wealth and Short Term Money
Which product for the selected asset class?
Once you've decided to invest in a particular asset class, you are really looking at achieving the returns that are reasonable for that asset class. This is 14-16% for stocks in the Indian historical context and 7-9% (par with inflation) for bonds.
Your second decision then comes to how you are going to participate in that asset class.
Options for stocks are direct trading, portfolio management service, and equity mutual funds.
Options for bonds are bank fixed deposits, company bonds, government bonds or debt mutual funds.
Mutual funds come out as the best option for both asset classes because of their regulated nature, transparent & low expenses (capped by the regulator at some of the lowest in the world), superior historical performance (better equity funds beat benchmarks by 3-4% annualized), tax efficiency and liquidity.
Which mutual fund?
The third decision then is how to evaluate and invest in the best mutual funds. There are 8000+ options to choose from, so this becomes a challenge. There is also the need to create a suitable portfolio of mutual funds for de-risking and ensuring that you get asset class returns or higher.
Staying invested for the long term
Staying invested for the long term applies to the asset class and not the product. Once you have chosen an asset class, a product, and even a product class; all can and should be reviewed periodically. It is important to note that mutual funds don't maintain their performance and in order to avoid mistakes - an annual review is essential.
Avoiding unnecessary costs
The biggest impact to returns often comes not from poor investment choices but from costs that most investors ignore. For example, exit loads would affect your return by typically 1% and short term capital gains tax by at least another 1-3%. Avoiding these is important.
So what does Scripbox do for you?We help you follow this best practice approach diligently, year after year without fail.
#1. We encourage you to think of your money as Long Term Wealth and Short Term money and map that to asset classes.
#2. We algorithmically select the best equity funds based on their consistent performance and other criteria that eliminate biases.
#3. For debt funds, we construct a portfolio of funds that has high credit scores and also manages interest rate risk by combining three different kinds of debt funds.
#4. We follow a periodic portfolio review process and recommend changes.
#5. Then we make sure that you don't lose money to exit loads and taxes when you make these changes.
And here's our track record
#1. Our recommended equity funds have done more than 3% better than the market.
#2. Tax efficient rebalancing has added a minimum of 1% to our investors' return