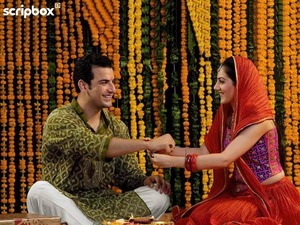 She came into your life as your first best friend. You quarreled and made up the next minute because that was your way of life. She has been your partner in crime and you have covered for her pranks every single time.
You have always protected her from the big bad world but have you helped her become truly independent? Is she equipped to lead a life of her own making and choice, without asking another person (not even you) for financial assistance?
If yes, then you have done a fantastic job as a brother, who has not only showered her with presents every Raksha Bandhan but also safeguarded her future with the right kind of financial planning.
While she can count on you for support, not needing that support is an even better outcome.
She may get married, and decide to take a break from work, or she could start working, but then wish to take a travel break. It will be comforting for her, and you, to know that none of these actions are impossible for her.
Making this happen would require her to achieve financial independence. This is something, not just you, but she should also work towards. After all, true freedom is earned rather than given as a reward or gift.
So this year, give your relationship new meaning and help her achieve this freedom by learning about and working towards financial independence.
Want to know where to start?
Here's the first lesson that can prove useful to your sister. The dreams that she should work towards.