"Named must your fear be before banish it you can."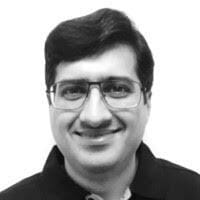 Yoda is trying to remind us that we are fearful of what we don't understand. Unless it is understood, we have no chance to overcome it. Same goes with market investments. People fear the market without understanding, and hence, miss out on great opportunities. A few steps is all it takes to overcome their fears. I have tried to discuss this process of understanding investments with my friends. An observation I made is that the ones who were curious to learn more and get their feet wet have become successful. My advice, be curious to learn. Talk. Get started. The Force is with you, and so is Scripbox!
– Sameer Bhiwani, Vice President – Design and Customer Experience
"It's a chance to make a fresh start."
The first time I made an investment in stocks, the market crashed, my corpus went down, and I was in loss. At this point, I gave up investing in equity, thinking they are just not for me. I started investing in Mutual Funds again only after I joined Scripbox. And it worked this time. Lesson learnt. Yoda was right. Give it sometime and make a fresh start whenever you get the opportunity again. It will work.
– Mohankumar Swaminathan, Growth Hacker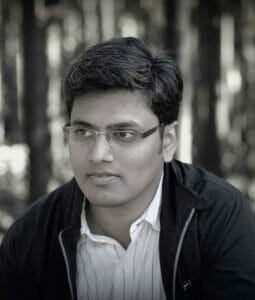 "I am one with the Force. The Force is with me."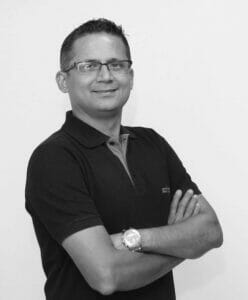 I started investing in Mutual Funds in the year 2001. Didn't miss any SIP. Religiously did it month after month. After 7 years of investing, I got my first big jhatka. My entire investment was down by 40%! All thanks to the Lehman Brothers crisis. I was shocked and didn't know what to do. It is at that time I realised that "time" is my best friend. With time in the market, I would not only get back to my previous peak level of investment, but also exceed it by a large margin. I made some rather handsome gains on the SIPs that I continued during that down-period. Whenever the market is down, I always tell myself, "I am one with Time. The Time is with me."
– E R Ashok Kumar, CEO and Co-Founder
"I find your lack of faith disturbing."
This quote by Darth Vader fits right in when my friends tell me, "Mutual Funds is an instrument meant to make people lose money and that's why I never invest in it". One should always give it a try. Believing in myths won't grow wealth. Trying will. Mistakes happen but you shouldn't keep crying over spilt milk and quit trying. According to me, their lack of faith is, indeed, disturbing.
– Ambhareeson, Product Manager