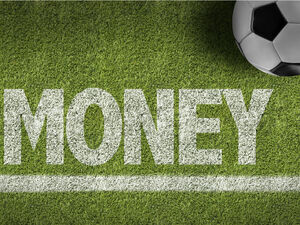 You might be the biggest football fan and probably can name each and every player in every club (and know their entire history). Did you know that your favorite sport has a lot of things in common with investing your money?
5 Things Football Has in Common With Investing
#1: Start as early as possible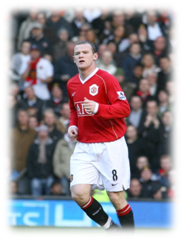 When Wayne Rooney, scored that thunderous goal against Arsenal playing for Everton he was just 16 years and 360 days old. 12 years later, he is the star of the England National Team and the highest paid footballer in England. Since then he has scored 232 goals in his career winning a number of trophies in all the major tournaments.
Investing is also something that you should start early. The earlier you start, the better your chances of reaching your financial goals in a relatively shorter time. This is largely due to the power of compounding.
For example, a person who starts saving Rs 10,000 every month at the age of 25, and invests for only 10 years, will have more money when he retires at 65, than someone who starts when they are 35 and invests Rs 10,000 every month continuously for the next 35 years!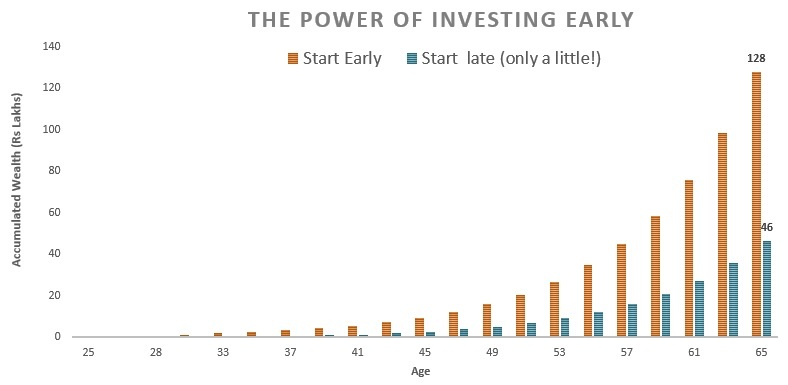 #2: Be ready to take calculated risks
When Manchester United lost the opening game of the 1995-96 season against Aston Villa, Sir Alex Ferguson was hugely criticized for depending upon the youngsters who had made their way into the first team from the youth team. After a huge summer clear out of old players Alex Ferguson opted to play the likes of Giggs, Beckham, Scholes, Neville and Butt.
After a stuttering start, the young team with an average age of 24 had overturned a 14 point deficit to win the Premier league and the FA Cup. This huge risk taken by Sir Alex defined Manchester United for the next ten years and forever, as they went on to become the most successful team in English football beating Liverpool's record 20 league titles.
In investing, the riskier your investment gets, the greater the reward. While it's a common human behavior to minimize risks, a smart investor should look at minimizing risks while maximizing returns.
While traditional investment channels like bank FDs and real estate are safer ways to invest, the returns are too low (even below inflation rate). Invest smartly in assets like equity mutual funds which has higher risks and better rewards. Smart investors would choose to minimize those risks by analyzing fund performance in depth and making the right investment choices (or simply go with providers like Scripbox who does all these for you at zero cost).
#3: Review and make changes as needed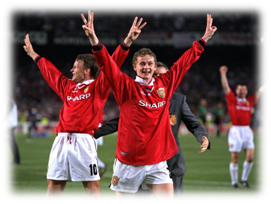 Every substitution in a Football match matters a lot, but nothing more than the substitutions made by Sir Alex Ferguson in the UEFA Champions League Final 1999 managing Manchester United, Teddy Sheringham and Ole Gunnar Solskjaer. When Bayern Munich were leading by a goal right from the 6th minute,it took two of their substitutes to score a goal each and win the match in added time at minutes 90 +1 and 90 +3.
Annually, you will have to review your portfolio and make changes as required. Rebalancing should be a compulsory part of your annual review process in addition to replacing of lower performing assets with better ones.
#4: Up-down-up-down is not something you need to worry about
Southampton Football Club, Nicknamed 'the Saints', were one of the founding members of the English Premier League. They had been in the top tier of English Football for 27 years; but after a dismal performance in the 2006-07 season the Saints got relegated to the Championship and stayed there for the next 2 season. They hit rock bottom when the club went into administration and got further relegated to League One.
After Nigel Adkins took over as the Manager of the First Team, things started to fall in place and Southampton got promoted to the Championship in 2011 and reached back to the Premier League in the 2012 season securing back-to-back promotions.
When people think about equity markets, even though long term returns are high, they defer investing due to the volatile nature of the stock market. While there is no denying that stock markets are extremely volatile in the short term, over the long term, they always bounce back and the average returns are much higher than traditional "safer" investment options.
Compare this for a 1 Lakh investment for a period of 10 years.
#5: Seek professional help when needed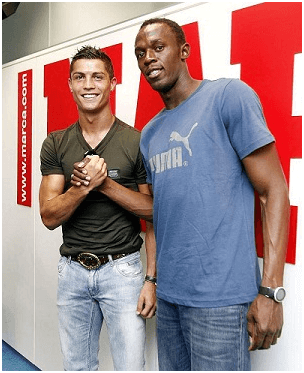 While raw talent alone can make you a good football player, it takes more to become the best. It took a Jose to bring the best out of Lampard or Ancelotti out of Kaka. Good players become the best when they are coached by great coaches and managers. Cristiano Ronaldo is probably one of the fastest runners with the ball in the today's generation along with Bale, Walcott, and a few others.
At Manchester United Ronaldo was coached by the fastest man on Earth Usain Bolt on his running style and posture, which Ronaldo agrees made a huge impact in to his speed and also helped in avoiding injuries. It powered him with incredible runs in the La Liga where he had crossed 94 meters in 10 seconds scoring an amazing goal in the counter attack.
While finance and investing is not too complicated, most of the time, wrong investment decisions are taken because people don't have time to apply due diligence to investment options. If you are busy/don't have the inclination for research, it's better to trust a professional to give you recommendations.
You can either go for a PMS (Portfolio Management Service)which requires a minimum of 25lakhs of investment or you can go with online service providers who recommend a portfolio for a lower fee (Scripbox recommends mutual funds based on scientific research free of cost).
--Full-Time--
It's said that good things come to people to who wait. As with most things, investing is also a long term game. You have to be patient throughout and resist the temptation to buy/sell based on market conditions. Over the long term, disciplined investing will help you build a very healthy corpus.
What do you think?