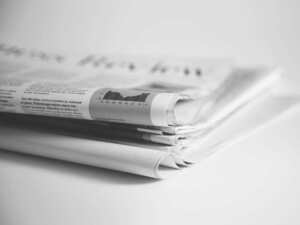 #1:Use WhatsApp and similar apps to invest in mutual funds
In 2015, there will be around 300 to 400 million users using Internet-enabled smartphones in India. Capitalizing on the digital wave, mutual fund houses are tapping into digital channels to make investing easier. Sebi, in full support of using digital technology, is working towards improving distribution of investment products.
"What's In It For You?"
By using WhatsApp and similar apps, you can now buy, sell, transact, collect and organize your funds using your mobile phones. It's more convenient and you can invest on the go.
#2: Use web-based stock exchange platforms to easily invest in MF units on the market
In 2014-15, mutual fund orders through stock exchange platforms doubled, amounting to over INR 19 lakh- mainly attributed to increased investor appetite. This also resulted in an increase in mutual fund asset base to around INR 12 lakh crore, ending March 31st.
"What's In It For You?"
With the web-based stock exchange platforms provided by BSE and NSE, you can transact using a demat account, and the automated collection and settlement system makes it easier for you to purchase and sell mutual fund units on the market. Alternatively, you can invest in online mutual fund focused platforms like Scripbox.
#3: Pension schemes from mutual fund houses with tax exemption
Many fund houses are newly launching pension schemes for investors who not only want to save for retirement, but also avail tax deductions on investments.
"What's In It For You?"
Invest in a combination of securities- equity and debt (up to 40% in equities and remaining in debt), to build a corpus that will provide additional income in your years of retirement
Get tax deduction up to Rs 1.5 lakh under Section 80C of IT Act.
Stay tuned, be informed, and make the most of what the mutual fund industry has to offer.