ELSS Calculator
Calculate Returns for Equity Linked Saving Schemes (ELSS)
Enter Amount greater than 500
Please enter valid period between (3-50 Years)
Frequently asked questions
What are ELSS Funds?
ELSS funds stand for Equity Linked Savings Schemes. It is one of the best ways to save income tax. ELSS mutual funds are eligible for tax deductions under Section 80C.
An investment of up to ₹1.50 lakh in ELSS can be claimed as a deduction from taxable income in India. They are diversified equity mutual funds that have a majority of its assets in equities.
As per SEBI guidelines, ELSS mutual funds have to invest 80% or more of their assets in equities. ELSS mutual funds have a lock-in period of 3 years. If a lump sum amount is invested in ELSS mutual funds it is locked in for 3 years from the date of investment.
If a SIP is done in ELSS, then each investment will be locked in for 3 years from the investment date.
ELSS mutual funds are the best tax saving option
ELSS funds come with a shortest mandatory lock-in period of three years. Other investment options like National Savings Certificate and Public Provident Fund permitted under Section 80C have a longer lock-in period.
ELSS funds invest mostly in stocks which make them ideal for long-term wealth creation. The mandatory lock-in can actually be a blessing. It helps many investors, especially the new ones, to weather the volatility in the stock market. Out of all the schemes available under 80 C, ELSS funds prove to be the best.
Investment in ELSS mutual funds should be ideally done through a monthly SIP (Systematic Investment Plan). This helps to reduce market risk and increase the chances of a higher return. Investments in ELSS should be done with a long-term view of 5–10 years so that the dual benefits of compounding and capital appreciation can be reaped in.
How much to invest in ELSS Mutual Funds to save tax?
Though the upper limit of 80c investments is 1.5 lakhs, you should check how much you need to invest in ELSS Mutual Funds and also how much you can reduce in taxes with this investment. You can never time the market. You are better off with investing in a monthly manner so that you can average out your costs on the ELSS funds.
ELSS Calculator
Let us see how Scripbox ELSS Calculator helps you in tax saving:
First, select the type of investment you would want to do, Monthly or One Time investment.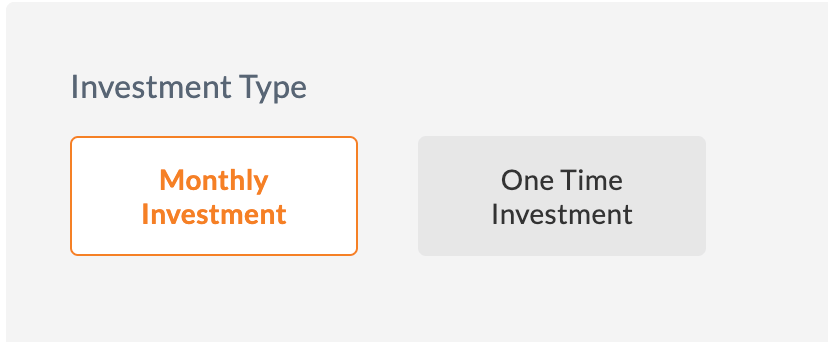 Now, you can determine how much wealth can be gained through investing in ELSS. It can be done by entering your data in the following variables – Investment Amount, Duration of Investment and Rate of Return.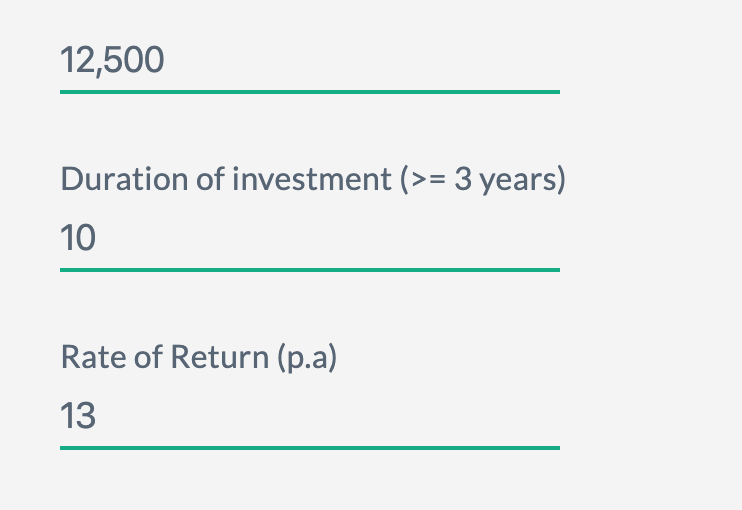 With a monthly investment of Rs 12,500 for 10 years and expected rate of return of 13% p.a. you can expect to earn up to Rs 29,53,889.
How to Invest in ELSS funds?
You can start investing in ELSS funds using Scripbox's recommended Tax Saving funds.Just enter a few details and we will tell you how much you need to save tax. You can also set up a SIP in ELSS mutual funds.
A SIP of ₹10,000 or ₹12,500 per month is a fantastic method of investing and tax saving at the same time. SIP in ELSS mutual funds will also generate a lot of wealth in the long term. Scripbox tax saving funds allows you to do both SIP and lump sum. Here are the recommended tax saving funds we suggest
Oswal Long Term Equity Fund (G)
Wealth creation with ELSS funds
Ideally investing in ELSS fund should be done with a long-term view in mind. SIP is the best route to invest in ELSS funds. But that doesn't mean one cannot invest in ELSS funds a lump sum amount. Here's an infographic that explains how you can save taxes and grow wealth at the same time.
×