Imagine that you own a well-built house.
This house protects you from the heat and harsh rays of the sun.
Similarly, it shelters you from the rain and keeps you warm during frigid winter conditions. It also keeps you safe from animals or many other threats.
No matter what the external condition may be, you are secure inside the house.
In the investment world, multicap mutual funds are somewhat similar.
So what is a multicap fund?
And how does it shield its investors from market-related shocks?
What should you bear in mind while investing in the best multicap funds?
Let's have a look!
What are Multicap Funds?
Large-cap mutual funds invest in large-cap companies,Mid-cap mutual funds invest in mid-cap companies, and Small-cap mutual funds invest in small-cap companies. Going by this parallel, multi-cap funds invest in companies across market capitalisations, meaning a diversified equity portfolio.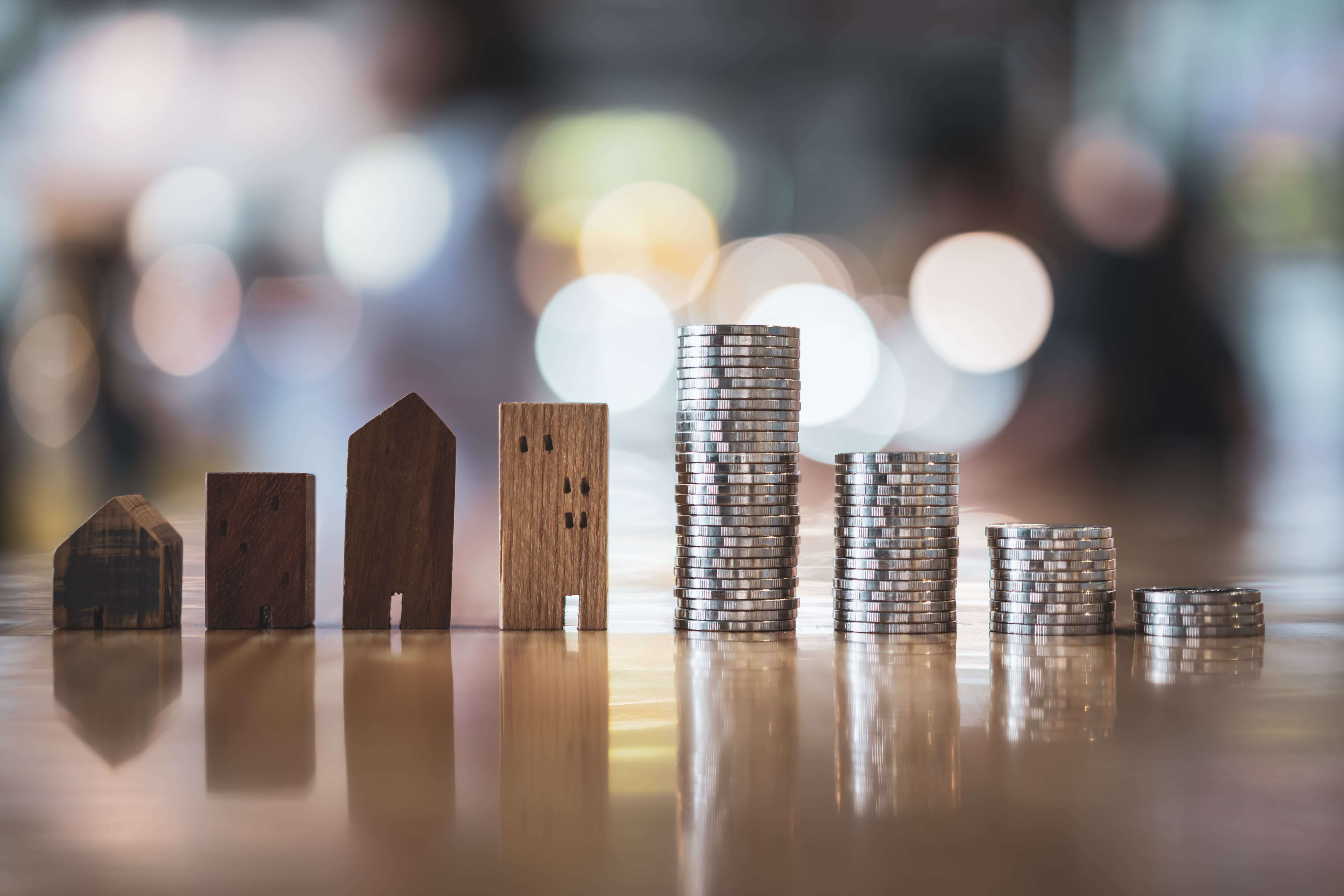 As a result of this diversification, multi-cap funds incorporate small-cap, mid-cap, and large-cap stocks in a specific proportion as decided by the fund manager. The fund manager varies this proportion depending on prevailing market conditions and this is known as stock picking. In addition to stock picking, the fund manager also switches the holding between the various funds depending on the market movement.
Did You Know? Due to its diverse investment portfolio, mid-cap funds are capable of offering growth and value to the investor. Hence, they are ideal for wealth creation in the long run
For example, during a bullish market, the performance of large-cap funds can drop. In such a situation, the fund manager will change the asset composition to include more mid-cap funds to stabilize the effect of large-cap funds. The fund manager does the converse for a bearish market.
Returns are a reflection of the nature of your holdings and during a bull run, some multi-cap mutual funds may even outperform the returns offered by pure large/mid/small-cap funds.
Key Features of some of the Best Multicap Funds
Multi cap funds have a minimum of 65% of its corpus invested in equity.
They are known as market capitalization agnostic funds as they do not revolve around market capitalization, rather they adapt according to the overall market conditions.
As a result of the above, they offer a high degree of flexibility.
Types of Multicap Funds
While there is no formal categorization of multi-cap mutual funds, due to the fact that different multicap funds follow different strategies, they can be broadly classified as:
Small- and Mid-Cap Multicap Funds
Small and mid-cap funds occupy a significant portion of these multicap funds. Thus, while they are on the riskier side, they offer attractive returns to compensate for this risk. Normally, these funds limit large-cap exposures from 45 to 60%.
Lage-Cap Focus Multicap Funds
These multicap funds start by investing primarily in the large-cap category of mutual funds and then diversify depending on the investment philosophy. As a result, the transition into a multi-cap space takes place smoothly while offering consistent returns. They are more suitable for long-term investments.
Multicap Market Swinger Growth Fund
Some of the best multicap funds are of this type. This means that these funds do not have any market capitalization preference and exploit the segment that is expected to perform. As the portfolio and the corresponding returns swing between the various market capitalization, these funds have earned the name "market swinger."
You may also like to read type of mutual funds.
Are the Best Multicap Mutual Funds for you?
Anybody who wishes to diversify their portfolio should try and opt for a multicap mutual fund scheme. They are an excellent medium to gain exposure to the equity segment, especially through Systematic Investment Plans (SIPs).
Further, these funds are also suitable for those who do not wish to engage in the hassles of stock picking or choosing a market capitalization. Hence, it is ideal for newbies who are just beginning to understand the market.
Keeping the risk and return in mind, multicap funds can effectively balance fund returns with market volatility. Large-cap funds offer stability while mid- and small-cap funds reward the investor with its stellar performance.
Know the difference between a direct plan and regular plan and regular plan in mutual fund investment.
Benefits of Investing in Multicap Funds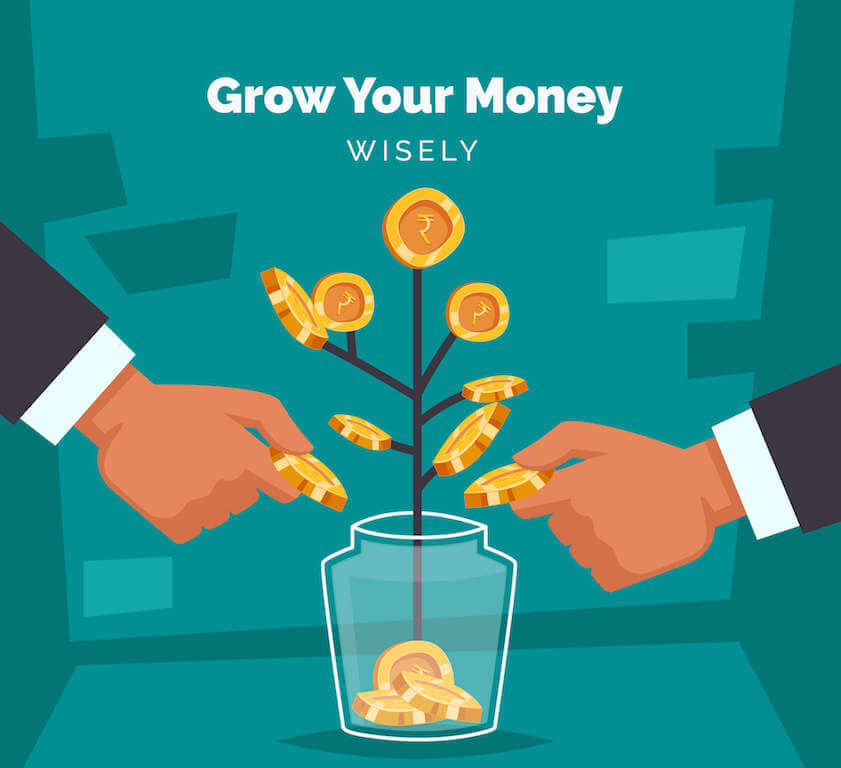 Following are some of the key advantages of investing in multi cap mutual funds:
Greater Flexibility
Since multi cap growth funds are composed of a combination of various stocks, they are highly flexible. This flexibility will be highly appreciated by a new investor. Other funds that are specific to market capitalization are bound by market constraints. That is large-cap funds can only invest in large-cap companies and not mid-cap or small-cap companies. However, Multicap funds are not restrained by any such limitations and hence allow the fund manager to pick stocks regardless of their market capsize.
Risk-Return Factor
Although multi-cap mutual funds offer high returns, the risk involved could tip the returns in either direction. This volatility is a result of the fact that multicap mutual funds have an expansive reserve of stocks that the fund manager could choose from. Note, some of the best multicap funds are resilient to market fluctuations. Due to its risk-return position, it is a great choice for those who have many years to achieve their financial goals.
Impact
Multicap mutual funds are designed in a manner that allows them to make the best of market opportunities and amplify wealth. Hence, the outperformers or top multicap funds perform consistently even when the market is bullish or bearish.
Factors to Consider Before Investing in Multicap Funds
Here are a few things to consider as an investor before putting your money in multicap funds:
Fund Philosophy
The best multicap funds hit the sweet spot between moderate risk, high value, and high growth. When maintained perfectly, these funds can offer wealth appreciation.
Since multicap mutual funds are market-dependent, they are also vulnerable to the risks involved. Additionally, multicap mutual funds invest a large portion of the corpus in equity , which causes fund value fluctuation as a response to index leads. Hence, the volatility and the corresponding risk involved in multicap space are greater than that offered by large-cap funds but they are lesser than that for small or mid-cap funds.
Cost
Investors will have to part with as much as 1.05% in expense ratio as their funds are actively handled by fund managers. Due to the active management and dynamic nature of the fund, it offers a higher turnover ratio and corresponding transaction cost. However, the high expense ratio, as compared to pure large/mid/small-cap funds, is offset by higher gains.
Investment Horizon
Depending upon the constitution of the multicap mutual fund, the suitable investment horizon would range from medium to long-term.
In the short term, the fund may experience more volatile fluctuations, which will even out with the passage of time.
Financial End-Goal
When compared to large-cap funds, multicap mutual funds are better for wealth creation. With the help of a dynamic investment strategy, the funds will accrue a substantial amount of wealth in the long run. Hence, investors often opt for these funds while retirement planning, higher education of children, etc.
How to Evaluate the Best Multi-Cap Mutual Funds
Here's how you can find the top multicap funds that work for you:
Monitor Fund Returns
Through annualized returns, investors can get a clear idea of fund performance. To get a more accurate estimate, you should observe the fund returns for at least 5 to 10 years. Funds that have consistently outperformed against their benchmark indices have a greater possibility of offering better returns.
Identify Fund History and Fund Manager
Given that the fund manager plays the most important role in handling and managing multicap funds, it is essential to choose your fund manager wisely. Choose someone who represents a trusted fund house that reflects an impressive history. Conduct a background check on the reputation and track record of the asset management company. Go back as much as five years to get an overall understanding of the company's performance during slumps and rallies. Do the same for your fund manager.
Do you know how mutual funds are taxed.
The Best Multicap Mutual Funds in India
Now that you know all about Multicap mutual funds, you may be wondering
"What are the best multi-cap mutual funds?"
Here's a list of the best multicap fund to invest in, as advised by the experts at Scripbox:
Conceived as Parag Parikh Long Term Value Fund, the Parag Parikh Long Term Equity Fund is an open-ended multicap scheme. It was launched on 28th May 2013 and charges an exit load of 2% for redemption within a year and 1% for redemption between 366 and 730 days.
Here is an overview of the fund:
| | |
| --- | --- |
| Fund House | PPFAS Mutual Fund |
| Risk Grade | Low |
| Return Grade | Above Average |
| Minimum Investment (in INR) | 1,000 |
| Minimum SIP Investment (in INR) | 1,000 |
| Minimum Withdrawal (in INR) | 1,000 |
| Minimum Balance (in INR) | 1 |
Let's take a look at the fund performance for one-time investment*:
| | | | |
| --- | --- | --- | --- |
| Period Invested for | Absolute Returns (%) | Annualized Returns (%) | Category Average (%) |
| 1 week | 1.24 | - | 1.82 |
| 6 months | 4.46 | - | 2.62 |
| 1 year | 15.39 | 15.39 | 12.68 |
| 3 years | 42.93 | 12.61 | 8.59 |
| 5 years | 82.56 | 12.79 | 9.71 |
| Since Inception | 172.63 | 16.85 | 8.05 |
Let's take a look at the performance for SIP investments*:
| | | |
| --- | --- | --- |
| Period Invested for | Absolute Returns (%) | Annualized Returns (%) |
| 1 year | 8.39 | 15.83 |
| 2 year | 10.23 | 9.65 |
| 3 year | 18.58 | 11.37 |
| 5 year | 35.66 | 12.14 |
* figures as of November 2019.
Final Thoughts
If you are a young investor who is just venturing out into the equity market, you should seriously consider putting your money in multicap funds. It gives you the best of both worlds, that is, the stability of large-cap funds along with the gains of small/mid-cap funds.
Further, they are less likely to be gravely impacted by the market as compared to small and mid cap funds... What really makes a multi cap mutual fund worth your investment is its adaptable nature.
However, do bear in mind that since you will be heavily dependent on the fund manager, you ought to choose one wisely.
In the long haul, you will witness your multi-cap funds grow into attractive wealth deposits.