We're proud to be featured in various financial and business media these past few months. We believe this is a recognition of our customer-centric and unbiased approach to investing. A big thank you to our customers and believers!
Disentangling the web
Any dividend reinvested is regarded as a fresh investment and the funds are locked in for another three years. WS Ravishankar, co-founder of Scripbox.com, a platform for buying and selling mutual funds, says availing of benefits from the growth scheme also requires the investor to hold on to the funds for a longer duration as these schemes do not pay dividend but continue to grow the NAV. Read More...
Investment options to save tax - by Scripbox.com
If you are at a loss on the investment options available under Section 80C of the Income Tax act, here's listing a few of them. Like ELSS Mutual Funds, 5-Year Bank FDs, PPF etc. Read More...

Personal financial startups can guide you to right investment choice
Bengaluru-based ScripBox is promising to cut through the clutter of mutual funds and its investing platform is based on an algorithm that selects the best funds that are on offer. Founder Sanjiv Singhal said the whole objective behind the creation of ScripBox is to wean Indians away from traditional investment avenues like fixed deposits, gold and real estate. Read More...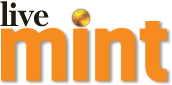 There is not much to celebrate about REITs just yet
REITs seems like a product made for the real estate passionate Indian market and one can understand the excitement about these products. But are REITs really as good an option? Read More...