Skip to main content
Good wealth management
World-class wealth management using science, data and technology, leveraged by our experience, and human touch.
Science
Good science.
Backed by good people.
Science
Good science.
Backed by good people.
Science and proprietary algorithms for portfolio management. Expert client managers to help. And a promise that we buy what we recommend too. Because we are in this together.
Know the science behind it all
So, go ahead, put us to test. Let us analyse your existing portfolio, and tell you the good from the bad.
Learn More
Solution
We match your objectives to the right portfolio
Go after all that matters to you.
Trust
We thrive on trust.
And you don't need to just take our word for it! We manage...
And
10000
AND
+
Customers are
millionaires
Customers are millionaires
Wealth-creation without worry.
Family Account
One dashboard, insights and information for all your family members' investments.
Scripbox Smart Withdraw™
Reduce your exit loads and capital gain taxes when you withdraw.
Scripbox Annual Rebalance™
Because even the best investment strategies need reviews and course corrections.
Scripbox Portfolio Audit™
Supercharge your investments with personalised portfolio recommendations, thrice a year.
Fund Ranking & Selection Algorithm™
The Secret sauce to ensure your portfolio has right funds, always.
Goal-Based Investing
Retirement? Child's education? Your first crore? Invest for all that matters to you and yours
Investing Strategies
Capital protection to diversification, different strategies for different investment needs.
As your client managers, we do all of this and more.
call us at 1800-102-1265
Scripbox has helped me have a financial plan in place.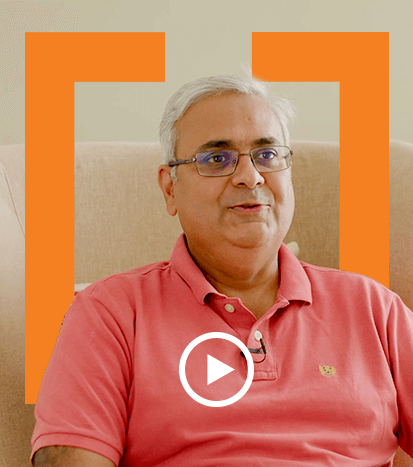 Scripbox offers wealth management at its best – automated, with a human touch.
Scripbox has been the other self I wanted in me, that takes care of my finances.
Get started with ease!
Or rather, with eCAS. The Scripbox Portfolio Audit will analyse your existing investments and recommend the best action for your portfolio. For free. All you need to do is to upload your eCAS statement!
Get Started
Don't have an eCAS. Signup here
Frequently asked questions
How does Scripbox earn money?
Glad you asked. No fees, no hidden charges. We earn a small fee from the mutual fund companies. The exact commissions are on our
Disclosures page
, and you can see that it does not influence our
fund recommendations
.
How soon can I start investing?
We'll have you up and running in just a few hours. As soon as you complete your registration, and we verify the details. You can start investing via Internet Banking/UPI ID/Auto Debit payment methods.
Why should I invest through Scripbox?
Unbiased recommendations, a single view of your investments, automated performance tracking, timely alerts for course corrections, easy investment process, tax efficient withdrawals. There's more, but do ask our customers, we have a retention rate of 95%. We really are good people!
Can I add a family member to my Scripbox investment account?
Absolutely. Just use 'Add a Family Member' in your Scripbox account. This new account will be linked to your existing Scripbox account, and you'll get a single dashboard that helps you make better decisions, with information and insights.
Can I invest in funds other than the ones Scripbox recommends?
Yes, you can. But then again, would you really want to do that when our recommendations are backed by a time-tested process and an unbiased algorithm that has beaten benchmarks, in 8 out of 9 years?
How do you ensure that my money is secure?
We have invested in technology that ensures the system's security. Our money is invested here too, remember? Your money moves directly from your bank to the mutual fund account, and a record of your investments is stored electronically by the mutual fund company, which will send you regular statements too.
Talk to one of our experts
Got a question? Call us!
Our relationship and client managers are available from 8 AM to 8 PM to help you.
Create an account