Six reasons to invest with Scripbox
I stumbled across Scripbox.com after almost a decade of poor financial decisions. To me Scripbox.com represents the financial equivalent of a 'best friend'.
Shoeb
Communications Professional, Investor Since 2014
6 reasons why investing with Scripbox is better than your current broker or bank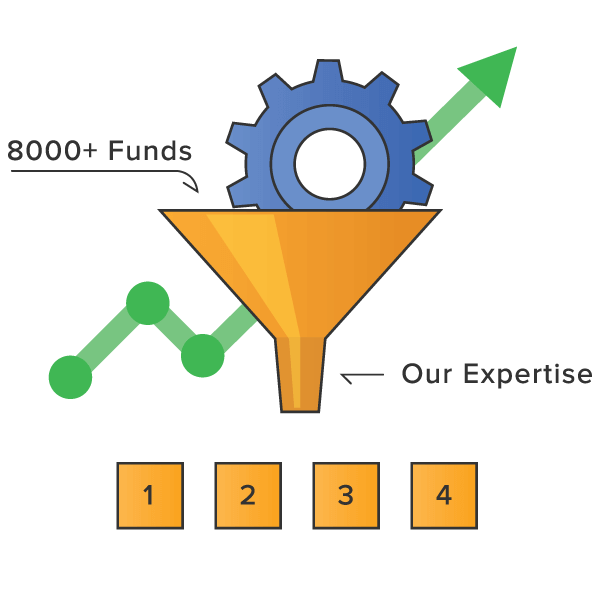 Only the best funds, every year.
We review all the 6000+ mutual funds available in the market and recommend the best consistently performing funds. You'll always have the best mutual funds in your portfolio.
---
Tax optimised withdrawals
We are the first mutual fund investment service with an algorithm that helps you reduce long term capital gains tax (LTCG) at the time of withdrawal.
---
Automated Investing
We provide all the tools you need to automate your investing with a single click.
---
Tax Calculation Assistance
Scripbox will generate your capital gains tax statement to help you file your advanced tax returns and annual IT returns.
---
Family Accounts
A single login to track your entire family's mutual fund investments. We show you exactly how your money is performing.
---
Zero Fees
Brokerages and banks typically charge you a per transaction fee for your mutual fund investments while Scripbox charges ZERO. Our service is completely free to you.
---
And most importantly, we have your best interest at heart
So go ahead and start growing your wealth safely and securely with Scripbox.
We are here to help you!