How does the rebalancing wizard work?
With introduction of long term capital gains tax on equity mutual funds, this feature has been withdrawn because the cost of switching portfolios is not justified by the additional return.
Instead we have introduced "Tax efficient Withdrawal" which helps you minimise the cost of taxes on your withdrawals.
Login to your Scripbox account. You will see a notification alert - a bell icon on the right-side of your investment dashboard - indicating whether there are any eligible investments (in old funds) that you should rebalance (to currently-recommended funds). Click anywhere on "Click Here" to start the rebalancing wizard.


The wizard will take you through 3 screens. The first screen gives you a brief explanation of the process. Click "Start Rebalancing" to begin.

The second screen shows your holdings eligible for rebalancing. It gives you all the details like long-term holdings (on which you likely won't incur exit load), and the approximate amount you'll get when you withdraw from these funds. Click "Re-Invest" to continue.

The third screen shows how your money will be reinvested. You may notice different amounts in different funds. This is because our algorithm attempts to equalize the holdings across all funds after the re-investment (this is an investing best practice). You'll also notice that the reinvestment date is 10 working days later. This ensure that your money is safely in the bank before the investment instruction debits your bank. Click "Next" to continue.
Accept the investment terms and conditions by clicking "Confirm"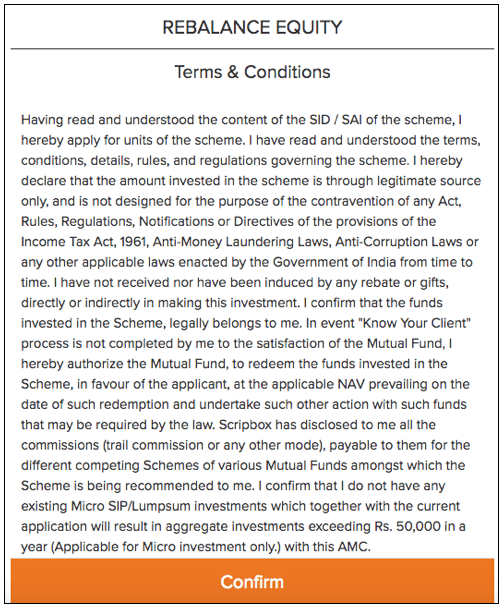 That's it you're done! Click on "Home" to go back to your investment dashboard.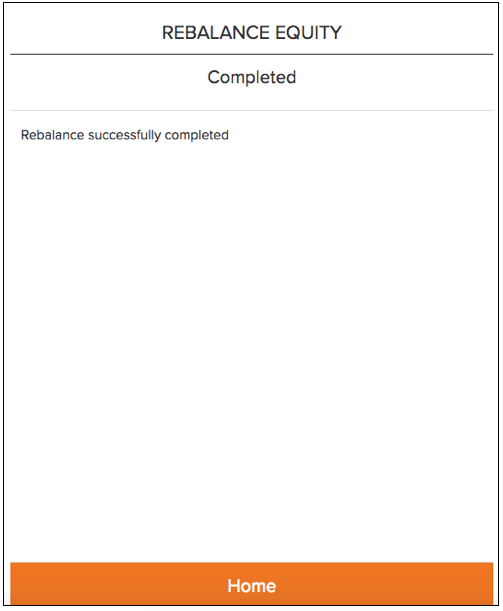 ---
Hope we helped! Why not get started with your Scripbox.
If you need further assistance please feel free to reach us at
1800-102-1265