How does the 'Scripbox Portfolio Scan' works?
Login to your Scripbox account. You will see a notification alert on your investment dashboard as applicable. Click on "Scan My Portfolio" to see how the portfolio scan works.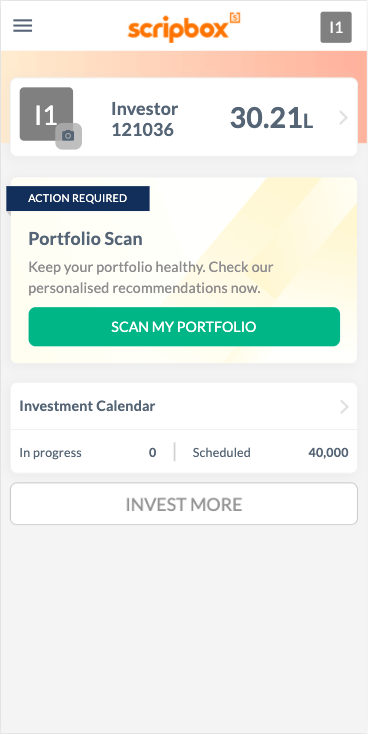 You will now see a brief explanation of how this feature works. Click "Start Scan" to begin the scan.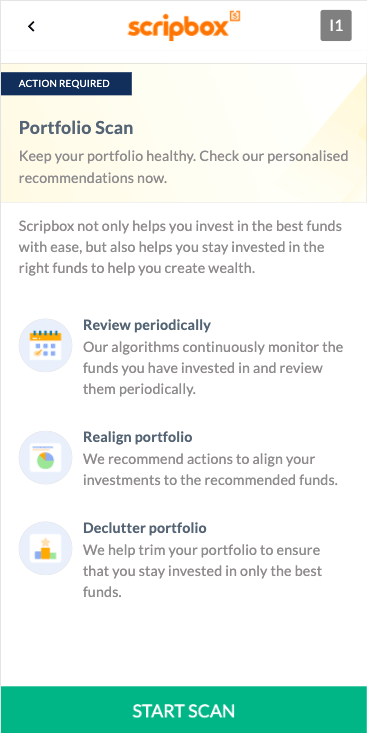 Your portfolio is being scanned to recommend funds to exit from and invest in. Click on "View Result" to see results.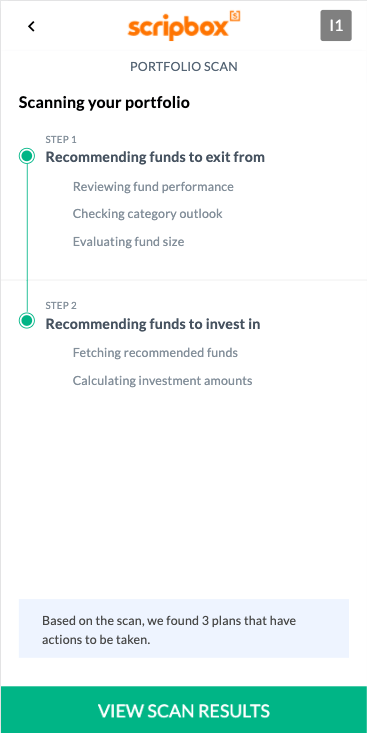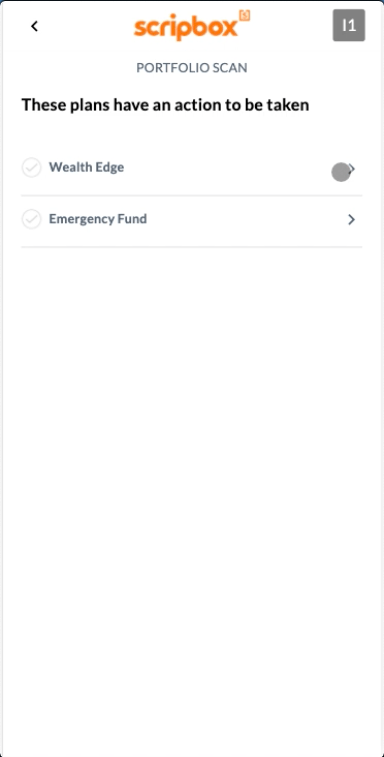 You will now see the recommended funds to exit from and to re-invest in.
Click on "Confirm recommended actions" to confirm the recommended action for portfolio scan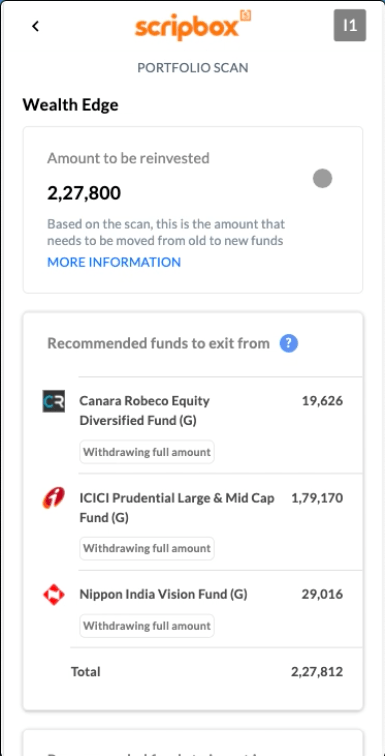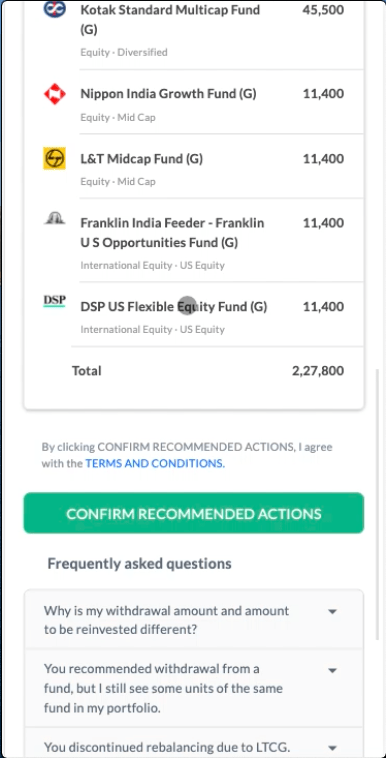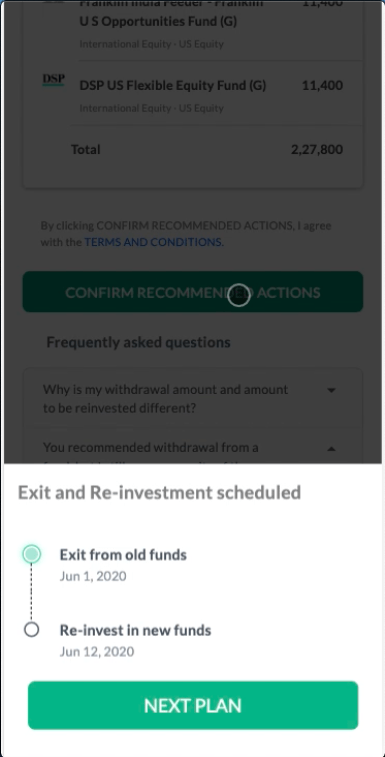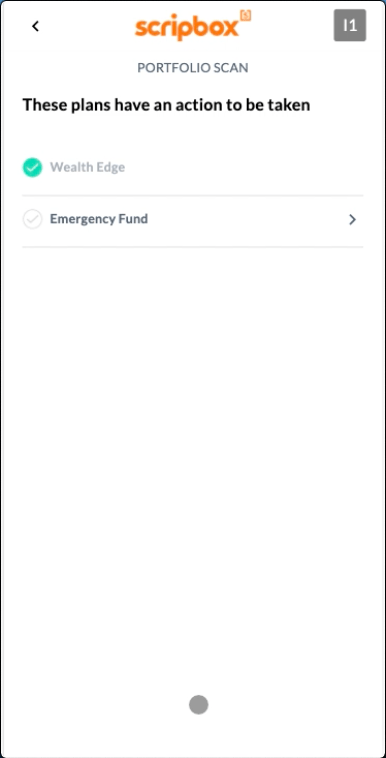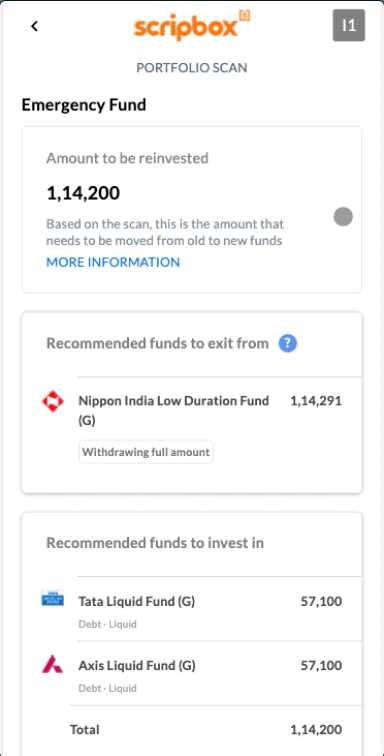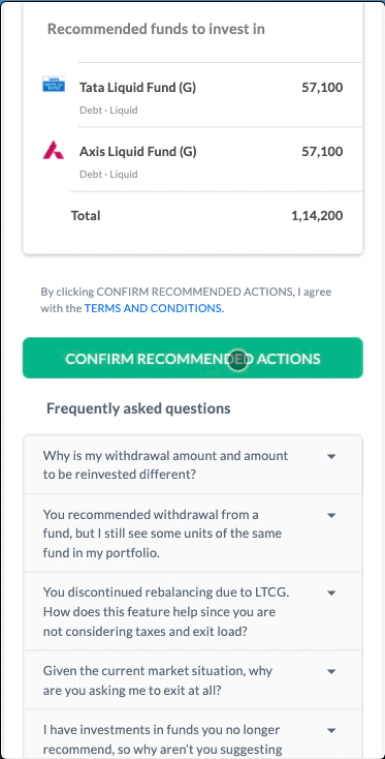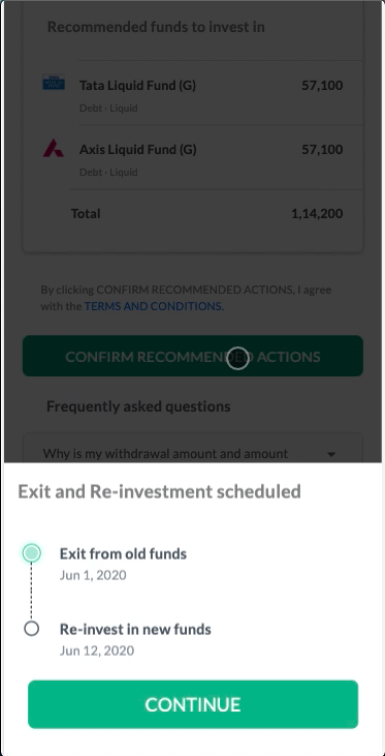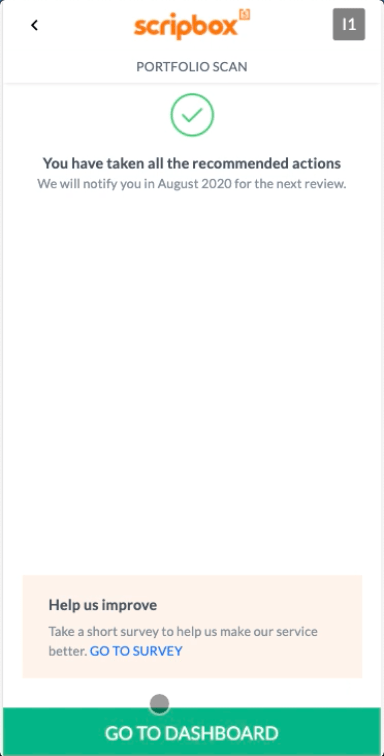 Your portfolio scan is now complete. You will see the required exit and re-investment scheduled.
Things to note:
The difference between the amount withdrawn and re-invested will remain in the bank account.
The reinvestment date will be around 2 to 6 working days later to ensure that your money is safely in the bank before the investment instruction debits your bank.
Other questions you might have about Investing and Withdrawing