Grow your wealth with the
best equity mutual funds

in 2020.

Get started with a monthly Systematic Investment Plan (SIP) of a convenient amount and watch your money grow!
Most influential financial services brand
Scripbox recommends the best performing mutual funds shortlisted from 6000+ choices
Choose Your Plan
Mirae Asset Large Cap Fund (G)


Kotak Standard Multicap Fund (G)
Invesco India Growth Opportunities Fund (G)


ICICI Prudential Savings Fund (G)
We earn a commission from the AMC
Registered with AMFI. Regulated by SEBI
No lock-in. Invest via net banking or UPI
Investing with Scripbox saves you time and effort.
Grow your money hassle-free.
ALGORITHMICALLY SELECTED MUTUAL FUNDS - From 6000+ choices in the market.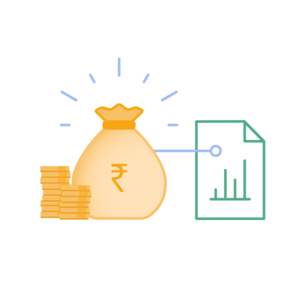 ANNUAL REVIEW OF FUNDS - To ensure you're on track to achieve your life goals.
TAX OPTIMISATION - Reduce long-term capital gains in taxes when you withdraw.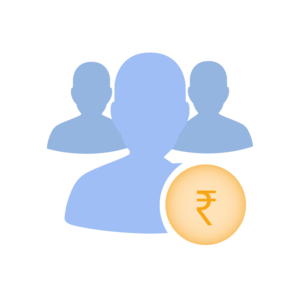 CONSOLIDATED PORTFOLIO - One account for your regular fund investments.
Praise from our customers
Previous

Next
I loved it when Scripbox reached out to me when the market was down to tell me that it's okay. It's like you've got my back!
Prasad Ethireddy
37, Sales Specialist from Bangalore
My husband is in charge of the kids' education and retirement, I take care of our vacations. Since I started investing with Scripbox,it has resulted in more luxurious vacations!
Dr Shraddha Bahirwani
Senior Dental Consultant,Bangalore
Scripbox hand-held me through the entire investment process. What I love is the educational platform for newbies like me!
Chitra Iyengar
43, TL - IBM from Bangalore
I was looking for something holistic - a user-friendly platform, simple sign-up process, expert fund recommendations, good service... Scripbox has it all.
Sairam P
34, Cisco from Mumbai
I've moved my FD savings to Scripbox. It's a very intelligent concept. My CA, LIC agent and Bank Manager also believe that Scripboxing is the right choice.
Phiroze Hussain Lakhani
45, Private Sector from Mumbai
I find Scripbox impressive, convenient and safe. It's great for beginners to start investing without agents' help. All your investments are at your fingertips.
Ravikumar
48, Private Sector from Bangalore
I wanted a solution that I could trust without physically going someplace. So, Scripbox is perfect! Convenient, easy to understand... lets me invest and forget.
Nisha C
27, Wipro from Bangalore
Frequently Asked Questions
How does Scripbox shortlist the best mutual funds every year?
Scripbox's proprietary algorithm selects the best funds each year based on factors like age of fund, historical growth rate, consistent performance, size of fund, top 10 holdings and more. This helps you stay invested in the best funds always, without putting in the effort to research and select funds from around 6000 options!
Is there any lock-in period for investments in Scripbox's plans?
There is NO lock-in period for equity or debt mutual funds based plans. You can withdraw the money anytime, however Scripbox recommends a investment horizon of at least 3 years for Short Term Money & 5 years for Long Term Wealth. There is a 3 year lock-in period for ELSS funds in Scripbox Tax Saver.
How can I track my investment summary and gains on Scripbox?
Our investment dashboard provides a summary of the wealth accumulated & capital gains/loss for different plans. This helps you track the progress of investments made towards all your financial goals.
How to start an SIP or lump sum investment with Scripbox ?
You can start an SIP or lump sum investment in just 10 minutes by creating your investment account. For this, you will need your PAN number, bank account details, address proof and some more basic information for a 100% online KYC process.
How does taxation work for the gains on mutual fund investments ?
Does Scripbox charge any commission or fees?
We do not charge you any fees, neither do we deduct it from the profits earned by you. We only earn a small commision from the mutual fund companies, the details of which are listed on our Disclosures page.