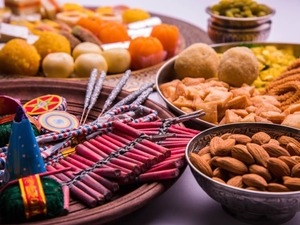 Bursting crackers, sharing sweets and enjoying the festival of lights - India is on Diwali mode! But did you know that this festival also offers some interesting financial lessons? Read on to know more:
1. Setting your goals: How would you want to celebrate your Diwali? You could choose sweets, crackers, lights or a mix.
Similarly, you choose the investments that meet your requirements. This could mean funding your dream trip you want to go next December or planning a comfortable retirement.
2. Planning in advance: The sweets, new clothes, gifts that you want to give your near and dear ones, firecrackers, house renovations and/or cleaning are some things that you plan and keep ready before the festivities begin.
In the same way, you need to plan your investments systematically in order to reach your financial goals.
3. Safety first: Although all seems to be beautiful during the festival of lights, there could be uncertainties such as the firecrackers backfiring or malfunctioning. But you do make sure that you take precautions.
Similarly, when it comes to investing, you should consult an expert in order to make the best investment decisions. Your portfolio should have enough room for your unseen and unplanned expenses.
4. Cleaning up: The festival of lights always begins and ends with cleaning your entire house or office. Now is the time when you decide to get your renovations done and/or give away the things that have been lying around without being of much use.
You should follow the same when it comes to your investment portfolio as well. Keep a check on them to make sure you are on track to meet your financial goals in time.
Here's wishing you a happy and safe Diwali!