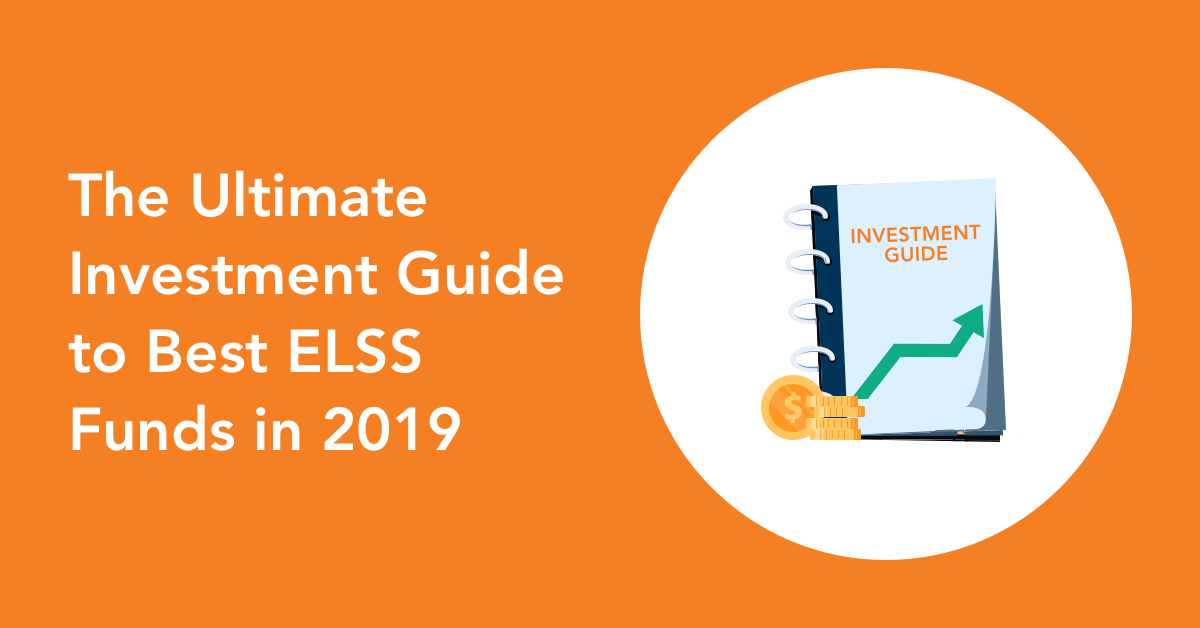 Anshika is a 23-year-old Software Engineer who will be filing her Income Tax Returns for the first time. She confesses she knows nothing about the tax-saving tools that may help her, especially as a last-minute resort.
On speaking with her friend, who is a Chartered Accountant, she gets to know that she can save up to Rs. 1,50,000/- under Section 80C by investing in mutual funds.
However, regular mutual funds just won't cut it, and she will have to invest specifically in ELSS or Equity Linked Savings Scheme funds. Through investment in best ELSS funds, Anshika will not only save on her taxes but also enjoy attractive returns!
Like Anshika, there are so many others who wish to get decent returns on their investment while also saving some bucks on taxes.
But, not everyone is informed of the possibilities and the process.
Therefore if you are someone who falls in this bucket, it's time for you to get introduced to ELSS funds!
Let us explore everything you need to know about ELSS funds, right from what is ELSS Funds to the best ELSS funds of 2019 and investment tips.
What is ELSS Funds?
ELSS, or Equity Linked Savings Scheme, is an open-ended mutual fund investment scheme that helps you save income tax. Hence, ELSS is also known as tax-saving mutual funds. Under Section 80C of the Income Tax Act, an individual can invest up to Rs. 1,50,000 in particular securities, and claim for the investment to be deducted from the taxable income.
Did You Know? The approved ELSS funds also include NPS contributions, tax-saving fixed deposits, PPF (Public Provident Fund), and NSC (National Saving Certificate) amongst others.

Features of ELSS Tax-Saving Mutual Funds
The following features characterize Tax-Saving Mutual funds in India:
Under ELSS investments, a chunk of the portfolio is dedicated to Equity.
ELSS has a compulsory lock-in period of 3 years, which is the shortest amongst all instruments and mutual funds for tax saving. Learn more about the lock-in period of tax-saving funds here.
Tax-Saver mutual funds offer the dual benefit of returns from equity investment along with deductions from taxable income.
If you wish to draw a regular payment, ELSS offers you to opt for a monthly payment system, which is otherwise known as dividend payout. On the other hand, for capital appreciation, you may select the Growth plan.
They do not have any entry or exit loads.
Top ELSS funds offer a return of 10 to 12% on long-term investments. However, they do bear the risks that are inherent to equity-linked investments.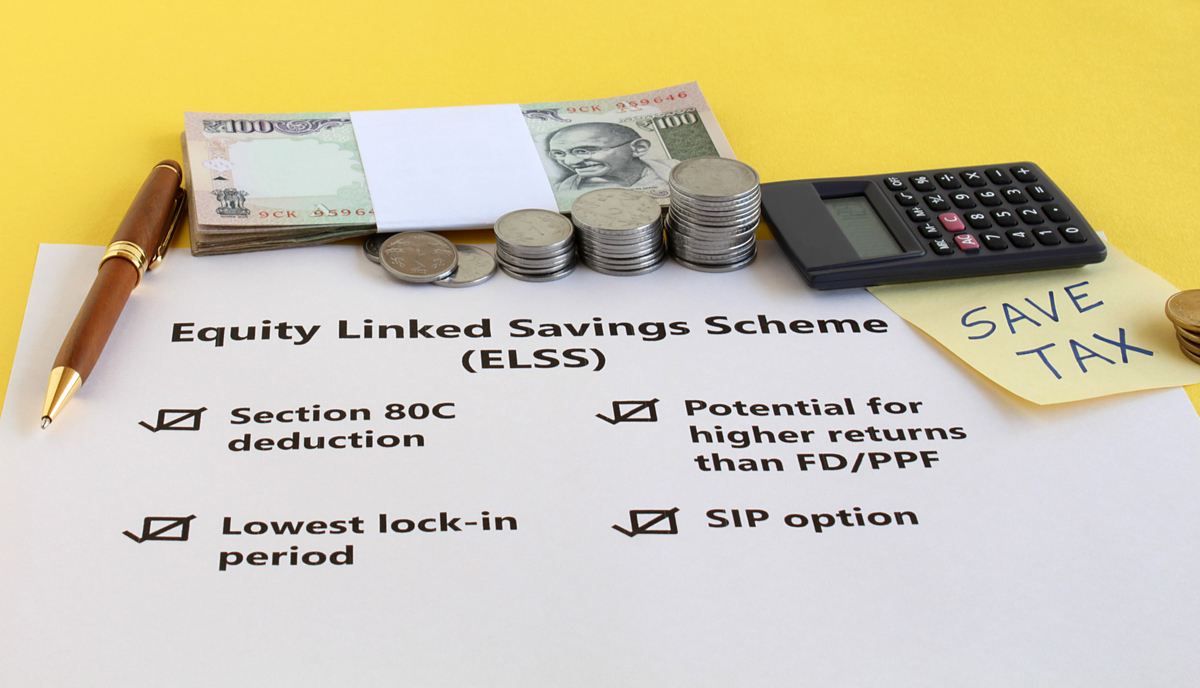 Advantages of ELSS Funds
Here are the advantages of investing in ELSS mutual funds for tax-saving purposes:
When compared to other tax-saving instruments, ELSS mutual funds offer the shortest lock-in period and a higher return on investment.
The earnings made by investing in mutual funds in ELSS are taxed only at 10% of the gains.
ELSS does not have an upper cap on investment.
Since expert fund managers manage ELSS mutual funds, the investor does not necessarily need to have an in-depth knowledge of the market.
Limitations of ELSS Funds
While ELSS is an attractive tax-saving investment opportunity, it does have a few drawbacks. These include:
Even the best ELSS mutual funds come with a degree of risk involved. Their risk profile is much like any equity-oriented mutual funds scheme with the only exception that they offer tax benefits.
The ELSS funds performance peaks only when you have invested in it for more than five years.
Several ELSS mutual funds houses will not accept investments from residents of the USA and Canada.
Who can Invest in ELSS Funds?
Any investor who is eligible to invest in mutual funds can invest in ELSS funds. In other words, any individual who has carried out their Know Your Customer (KYC) process for investing in mutual funds can also put their money in ELSS funds.
Investing in ELSS is similar to investing in mutual funds. The simplest way is through an Online Investment Services Account (OISA). You can choose to make a lump sum investment or choose a tax-saving SIP for these mutual funds. The latter reduces the risk to capital while establishing discipline and regularity.
You can invest as little as Rs. 500 with no upper cap limit. However, you can only claim benefits for investment up to Rs. 1,50,000.
Modes Through Which You Can Make ELSS Funds Investment
There are various channels through which investors can put their money in ELSS funds, these include:
Scripbox is one such popular online intermediary. You can invest in tax-saving ELSS funds in the following ways:
Direct Investment Through AMC
If you wish to directly invest in ELSS funds, you should visit the official website of the mutual fund. The website will offer you the option to invest immediately or to sign up and make the investment. Choose the latter as it keeps a tab on your total investments.
Once you enter your basic details for signing up, you will have to enter your personal details along with the FATCA form. You will also have to upload your bank details and the image of a cancelled cheque. Navigate through the options until you are redirected to the verification page. If your mobile number is linked to your Adhaar then you may use it to certify all the information.
Through an Online Intermediary
Investing through an online intermediary, be it broker, advisor, or distributor, is the most sought after option for investing in mutual funds in general. The USP of these intermediaries lies in the ease in investing, tracking, managing, reporting, and a robust customer support system.
Via Your Demat Account
Do you have an operational Demat account? Then you can use it to invest in ELSS funds. However, it is also important to mention herein that your broker must be registered as a mutual fund distributor. For making the purchase, log into your Demat account, click on "Invest" and choose the ELSS funds you may be interested in. Make the transfer and you are done!
Through an Independent Agent
While this method is quite looked down upon, it makes it to the list owing to the fact that it was largely followed in the past. All the aforementioned documents are to be submitted with the agent, who will then make decisions on your behalf and manage your portfolio.
Is Mutual Fund Tax-Free?
While not all mutual funds are tax-free, investments in Equity Linked Saving Scheme (or ELSS) are tax-free up to a limit as they are covered by Section 80C of the Income Tax Act.
Compare ELSS Funds With Other Tax-Saving Instruments
Here's a table containing ELSS funds comparison with other tax-saving instruments:
Would ELSS Qualify for the Benefits Under Indexation?
Unfortunately, no. Indexation involves the adjustment of the purchasing power of mutual funds in order to factor in inflation. Currently, only debt funds are eligible for the benefits of indexation.
ELSS vs Mutual Funds: Key Similarities and Differences
All ELSS funds are mutual funds, but not all mutual funds are ELSS funds. In simpler words, ELSS funds are a subset of mutual funds. That said, let's have a look at the similarities and differences between ELSS funds and mutual funds.
Similarities
Any resident individual (including Hindu Undivided Family - HUF) can invest in ELSS funds and mutual funds.
Non-Resident Individuals (NRIs) can also invest in both schemes.
The dividend received on the investments on ELSS and mutual funds is tax-free.
Long Term Capital Gains (LTCG) arising from the sale of ELSS or mutual funds on completion of one year are also exempted.
Based on Net Asset Value (NAV), ELSS and mutual funds can be purchased and sold regularly.
Differences
Regular mutual funds offer a variety of options when compared to ELSS funds.
Mutual funds can be equity-oriented or debt-oriented. However, ELSS funds allocate 80% of the corpus in Equity, and hence, they are mostly equity-oriented.
ELSS funds demand a lock-in period of at least three years.
Unlike regular mutual funds, ELSS funds offer a tax-saving component under which an investor can claim benefits up to Rs. 1,50,000/- under Section 80C of the IT Act.
Top Tax Saving Mutual Funds
Here is a list of top 2 ELSS funds based on their performance and recommended by us -
DSP BlackRock Tax Saver Fund
The DSP BlackRock Tax-saver Fund offers an above-average return while bearing average risk grade. Successfully launched in January of 2007. It features in NIFTY 500 TRI and offers a return of 14.3% for 3 years and 20.7% for 5 years.
Motilal Oswal Long-term Equity Fund
Motilal Oswal Long-term Equity Fund is one of the top tax saving mutual funds in India. This ELSS Fund was launched in 2015. Even though it is fairly new to the scene, it has managed to offer an "Above Average" return. So far, it has given a return of 8.97% in 3 years.
Tax saving mutual fund or ELSS mutual funds are the best way to save taxes and generate higher gains. In this article, we have discussed the best tax saving ELSS mutual funds in India.

Tips for Investing in ELSS/Tax-Saving Mutual Fund
Whether you are a novice or a veteran investor, here are a few helpful tips to make the best of ELSS funds and avoid the common mistakes that one could make while making the investment:
Strategize on what you want your end financial goal to be and accordingly diversify your portfolio.
Rather than opting for a lump sum investment at the last minute, invest the money periodically through SIPs conveniently.
If you are only looking to make a quick buck, then ELSS is not right for you. Normally, ELSS funds take about four to seven years to show positive results. Thus, look for other options for short-term investment.
Read, take advice, but most importantly - do your homework... Dedicate the time and effort to figure out what suits your financial goal and investment capital.
Taxpayers can save a maximum of Rs. 46,800 per year simply through claims. Thus, the higher taxpayers who fit the 30% slab may invest in Rs. 1,50,000/- in their ELSS funds.
Since ELSS demands a horizon of 5 to 7 years, and as such, it is best to stay committed and patient.
Here are the most frequently asked questions about ELSS.
Performance Of Scripbox Recommended ELSS (Tax Saving) Equity Mutual Fund Portfolio
Conclusion
ELSS is an ideal tax-saving instrument for individuals who have a fairly long investment horizon and a good understanding of the risk that comes with equity investments. Most importantly, the investment is handsomely rewarded, not just in terms of returns but also on the tax-saving front. Hence, it comes as no surprise that ELSS funds are highly sought after owing to the dual purpose that it serves.
However, you also need to have the patience to invest in ELSS funds in the long run.
Given the nature of the investment, it is advisable to weigh out the pros and cons and check with your financial goals before investing in ELSS funds. The most important step would involve choosing the best ELSS funds that would meet your requirements. From there on, it is merely about investing your money and watching it grow.
Is there some ELSS funds that we may have missed in our list? Let us know in the comment section below!